Huarui Filter Paper Co. Ltd. Hall 8 / E2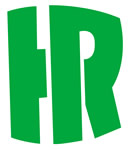 Exhibitor Profile
Xinji Huarui Non-woven Technology Co., Ltd is an enterprise specialized in manufacturing filter paper since its foundation in 2006.
Our output of filter paper reaches 20,000 tons per year. After integrating research and production with sales, now we have become a leading enterprise in this industry.
Our products include air filter paper, oil filter paper, fuel filter paper, cabin air filter paper, gas turbine filter paper and dust collection filter paper etc. According to different application fields, we can adjust the proportion of synthetic fiber and nano fiber among the cellulose fiber, to improve the paper's filtration efficiency and lifetime.
Huarui Filter Paper Co.,Ltd is always endeavoring to becoming the specialist of filter paper industry. In 2014, Huarui was the pioneer to equip with first double-layer compound paper machine in domestic; In 2016,Huarui has developed Production-Study-Research cooperation mode with Xi`an Jiaotong University, China Agricultural University and South China University of Technology,and preparing to found a joint laboratory. This is laid a solid foundation for researching and manufacturing better products for customers.
Products / Markets
Product Index
Filtermedien
Filtermedien f. Flüssigkeiten
Kraftstoff-Filtermedien
Luftfiltermedien
Nanomedien
Vliesmaterialien, Meltblown
Market Scope
Automobilindustrie
Filtrations- und Separationsindustrie
Product Index
Air Filter Media
Filter Media
Filter Media for Liquids
Fuel Filter Media
Nano Media
Nonwovens, Meltblown
Market Scope
Automotive Industry
Filtration and Separation Industry
Product Index
液体过滤器介质
熔喷无纺布
燃油过滤器介质
空气过滤器介质
纳米介质
过滤介质
Product Index
اللانسيج، تذويب وتنفيش
فلاتر المحروقات
مواد فلاتر الهواء
مواد فلترة
مواد فلترة الغازات
مواد في غاية الدقة
Market Scope
صناعات الفلترة وفصل المواد
صناعة السيارات
Product Index
Fluides pour filtres à air
Médias de filtre
Médias de filtre pour liquides
Médias de filtres à carburant
Nanomédias
Non tissés, toiles soufflées à chaud
Market Scope
Industrie automobile
Industrie de filtration et de séparation
Product Index
Mezzi filtranti
Mezzi filtranti aria
Mezzi filtranti carburante
Mezzi filtranti per liquidi
Nano media
Non tessuti, meltblown
Market Scope
Settore automobilistico
Settore filtrazione e separazione
Product Index
Materiały nietkane, zgrzewalne
Media filtrów
Media filtrów cieczy
Media filtrów paliwa
Media filtrów powietrza
Nanomedia
Market Scope
Filtrowanie i separacja
Przemysł samochodowy
Product Index
Meios de filtragem
Meios de filtragem de combustível
Meios de filtragem para líquidos
Meios de filtro do ar
Meios de nanotecnologia
Não-tecidos, fusão
Market Scope
Indústria automóvel
Indústria de filtragem e separação
Product Index
Нано-вещества
Нетканые материалы, плавление
Фильтрующий материал
Фильтрующий материал
Фильтрующий материал для жидкостей
Фильтрующий элемент топливного фильтра
Market Scope
Автомобильная промышленность
Отрасль фильтрации и сепарирования
Product Index
Medios de filtro
Medios de filtros de aire
Medios de filtros de combustible
Medios de filtros para líquidos
Nanomedios
Non-Wowens, Meltblown
Market Scope
Industria de la automoción
Industria de la filtración y la separación
Product Index
Dokunmamış Mamuller, Meltblown
Filtre Ortamı
Hava Filtresi Ortamı
Nano Ortam
Sıvılar için Filtre Ortamı
Yakıt Filtresi Ortamı
Market Scope
Filtrasyon ve Ayırma Endüstrisi
Otomotiv Endüstrisi
Product Index
공기 여과재
나노 매체
멜트블로운 부직포
액체용 여과재
여과재
연료 여과재
Product Index
エアフィルターメディア
ナノメディア
フィルターメディア
不織布, Meltblown
液体用濾過材
燃料フィルター媒体