INDUSCLEAN Hall 8 / C34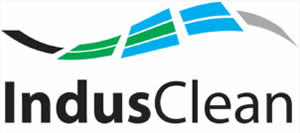 Exhibitor Profile
At Indusclean, our entire business is focused on INDUSTRIAL FILTER MANAGEMENT
We help companies switch to REUSABLE FILTERS - including CLEANING and TESTING - increase SUSTAINABILITY, which means lower cost and less waste.
We ensure FULL TRACEABILITY through follow-up of the cleaning and testing of the filters.
And finally we developed programs for PREDICTIVE and PREVENTIVE MAINTENANCE with INCREASED PRODUCTION as a result.
Products / Markets
Product Index
Blattfilter
Filterplatten
Ölfilterprüfung
Market Scope
Chemische Industrie
Energieerzeugung,-versorgung
Filtrations- und Separationsindustrie
Kunststoffverarbeitende Industrie
Mineralöl/Öl/Gasproduktion
Petrochemische Industrie
Schwerindustrie
Product Index
Filter Plates
Leaf Filters
Oil Filter Testing
Market Scope
Chemical Industries
Energy, Energy Supply
Filtration and Separation Industry
Heavy Industry
Mineral / Oil / Gas Production
Petrochemical Industry
Plastic Industry
Market Scope
化学工业
塑料工业
石化工业
矿产/石油/天然气业
能源、能源供应
过滤与分离工业
重工业
Product Index
اختبار مصفاة النفط
صفائح فلترة
فلاتر ورقية
Market Scope
إنتاج المعادن والزيوت والغاز
الصناعات الثقيلة
الصناعة البتروكيماوية
الصناعة الكيماوية
حماية البيئة
صناعات الفلترة وفصل المواد
صناعة البلاستيك
Product Index
Filtres à feuilles
Plaques de filtres
Test de filtre à huile
Market Scope
Industrie chimique
Industrie de filtration et de séparation
Industrie des matières synthétiques
Industrie lourde
Industrie pétrochimique
Productions minérales / pétrolière / du gaz
Protection de l'environnement
Product Index
Filtri a foglia
Piastre di filtraggio
Verifica filtro olio
Market Scope
Energia, approvvigionamento energetico
Produzioni minerali / petrolio / gas
Settore chimico
Settore filtrazione e separazione
Settore industria pesante
Settore petrolchimico
Settore plastica
Product Index
Filtry arkuszowe
Płytki filtracyjne
Testowanie filtrów oleju
Market Scope
Filtrowanie i separacja
Przemysł chemiczny
Przemysł ciężki
Przemysł energetyczny
Przemysł petrochemiczny
Przemysł tworzyw sztucznych
Wydobycie minerałów, ropy i gazu
Product Index
Filtros de folhas
Placas de filtros
Teste do filtro de óleo
Market Scope
Indústria de filtragem e separação
Indústria dos plásticos
Indústria pesada
Indústria petroquímica
Indústrias químicas
Produção mineral / óleo / gás
Protecção ambiental
Product Index
Листовые фильтры
Тестирование масляный фильтр
Фильтровальные пластины
Market Scope
Добыча минералов/ нефти/ газа
Защита окружающей среды
Нефтехимическая промышленность
Отрасль фильтрации и сепарирования
Производство пластмасс
Тяжёлая промышленность
Химическая промышленность
Product Index
Filtros de hojas
Placas de filtro
Prueba del filtro de aceite
Market Scope
Industria de la filtración y la separación
Industria de los plásticos
Industria pesada
Industria petroquímica
Industrias químicas
Producción de minerales / petróleo / gas
Protección del medio ambiente
Product Index
Filtre Plakaları
Yaprak Filtreler
Yağ filtresi testi
Market Scope
Ağır Sanayi
Enerji, Enerji İkmali
Filtrasyon ve Ayırma Endüstrisi
Kimya Endüstrisi
Mineral / Petrol / Gaz Üretimi
Petrokimya Endüstrisi
Plastik Endüstrisi
Market Scope
광물 / 석유 / 가스 생산
석유화학 산업
에너지, 에너지 공급
여과 및 분리 산업
중공업
플라스틱 산업
화학 산업
Market Scope
エネルギー、エネルギー供給
プラスチック業界
化学工業
濾過および分離技術工業
石油化学工業
重工業
鉱物・石油・ガス生産