Jiaxin Filter Materials Tech. Co., Ltd. Hall 8 / F7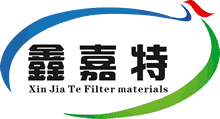 Exhibitor Profile
Baoji Jiaxin Filter Material Tech Co., Ltd is one of professional manufacturers of wet-laid nonwoven fabrics in China.
Wetlaid nonwoven fabric be called HEPA support substrates or backer materials too,this material be main used to combine with meltblown,electrostatic cotton,nanofiber and PTFE membrance etc,as a support layer for HEPA or carbon filter media,and provide strong rigidity to make a pleat filters after combine with carbon partical and meltblown,be widely application to the cabin air filters,minipleat filters,home air purification and HVAC system etc.
We offer backer materials from 30 to 120 grammage,we increase the flame retardant,negative ion,antivirus and antibacterial into our backer material,made it provide better clean for air.All our backer materials have been approved by CE,RoHS,REACH etc.
Please enquiry with me if you want to build a long business relationship. E-mail: morgan_at_jiatec.com
Products / Markets
Product Index
Filtergewebe
Filtermedien
Glasfasermedien
Hepa-Filter
Luftfiltermedien
Synthetische Fasermedien
Vliesmaterialien
Market Scope
Automobilindustrie
Filtrations- und Separationsindustrie
Umweltschutz
Product Index
Air Filter Media
Filter Fabrics
Filter Media
Glass Fibre Media
HEPA Filters
Nonwovens
Synthetic Fibre Media
Market Scope
Automotive Industry
Environmental Protection
Filtration and Separation Industry
Product Index
合成纤维媒体
无纺布
滤布
玻璃纤维介质
空气过滤器介质
过滤介质
高效粒子空气过滤器
Product Index
"فلاتر هواء عالية الفاعلية ""هـيبا"" HEPA"
الألياف الاصطناعية وسائل الإعلام عية وسائل الإعلام
غير المنسوجات / اللانسيج
فلاتر نسيجية
مواد الصوف الزجاجي
مواد فلاتر الهواء
مواد فلترة
Market Scope
صناعات الفلترة وفصل المواد
صناعة الألبان
صناعة السيارات
Product Index
Filtres HEPA
Fluides pour filtres à air
Médias de filtre
Médias en fibres de verre
Non tissés
Synthetic Fiber Médias
Tissus de filtres
Market Scope
Industrie automobile
Industrie de filtration et de séparation
Industrie laitière
Product Index
Filtri hepa
Mezzi filtranti
Mezzi filtranti aria
Mezzi in fibra di vetro
Mezzi per fibre sintetiche
Non tessuti
Tessuti filtro
Market Scope
Protezione ambientale
Settore automobilistico
Settore filtrazione e separazione
Product Index
Filtry HEPA
Materiały nietkane
Media filtrów
Media filtrów powietrza
Media włókna syntetycznego
Media włókna szklanego
Tkaniny filtracyjne
Market Scope
Filtrowanie i separacja
Ochrona środowiska
Przemysł samochodowy
Product Index
Filtros absolutos (HEPA)
Meios de fibra de vidro
Meios de filtragem
Meios de filtro do ar
Não-tecidos
Synthetic Fiber Mídia
Tecidos filtrantes
Market Scope
Indústria automóvel
Indústria de filtragem e separação
Indústria leiteira
Product Index
Нетканые материалы
Рабочий элемент стекловолоконного фильтра
Синтетические волокна Медиа
Фильтровальные ткани
Фильтрующий материал
Фильтрующий материал
Фильтры тонкой очистки
Market Scope
Автомобильная промышленность
Молочная промышленность
Отрасль фильтрации и сепарирования
Product Index
Fibra Sintética de Medios
Filtros HEPA
Medios de fibra de vidrio
Medios de filtro
Medios de filtros de aire
Non-Wowens
Tejidos de filtro
Market Scope
Industria de la automoción
Industria de la filtración y la separación
Industria de los productos lácteos
Product Index
Cam Elyaf Ortam
Dokunmamış Mamuller
Filtre Bezleri
Filtre Ortamı
HEPA Filtreler
Hava Filtresi Ortamı
Sentetik Elyaf Medya
Market Scope
Filtrasyon ve Ayırma Endüstrisi
Otomotiv Endüstrisi
Çevre Koruma
Product Index
HEPA 필터
공기 여과재
부직포
여과재
유리 섬유 매체
필터 패브릭
합성섬유 매체
Product Index
HEPAフィルター
エアフィルターメディア
ガラス繊維メディア
フィルターメディア
フィルター布
不織布
合成繊維媒体