JP AIR TECH Hall 8 / E35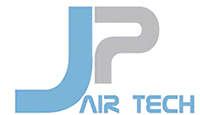 Exhibitor Profile
JP Air Tech is a Danish company with more than 30 years of experience in air filtration industry.
We have earned our reputation through offering high performing products with industry-proven quality.
As a leading filter media supplier we also deliver filtration solutions to our customers to ensure they meet their technical requirement.
JP Air Tech also offers the following services to support our customers developing and improving their filter media products.
Nanofiber coating
PTFE lamination
Oleophobic / Hydrophobic treatment
Flame retardant / Antistatic treatment
Corrugation
Lamination
Pleating
Slitting
With 10,000 m2 manufacturing/warehouse space based in Sakskøbing, Denmark, we provide prompt shipments and worldwide dispatch. We are certified according to ISO9001:2015, and compliant with all points in audit standard VDA 6.3. We are working closely with our customers to meet specific quality demands.
Please contact us for further details, and looking forward to our long-term cooperation.
Products / Markets
Product Index
Filtergewebe
Filtermedien
Filtermedien f. Flüssigkeiten
Filtermedien f. Gase
Luftfiltermedien
Membranen
Nanofiltration
Nanomedien
Papierfiltermittel
Synthetische Fasermedien
Vliesmaterialien, Spunbonded
Market Scope
Filtrations- und Separationsindustrie
Product Index
Air Filter Media
Filter Fabrics
Filter Media
Filter Media for Gases
Filter Media for Liquids
Membranes
Nano Media
Nanofiltration
Nonwovens, Spunbonded
Paper Media
Synthetic Fibre Media
Market Scope
Filtration and Separation Industry
Product Index
合成纤维媒体
气体过滤器介质
液体过滤器介质
滤布
空气过滤器介质
纳米介质
纳米过滤
纸介质
纺粘型无纺布
过滤介质
隔膜
Product Index
اسطوانات
الألياف الاصطناعية وسائل الإعلام عية وسائل الإعلام
الفلترة الدقيقة
اللانسيج، غزل ولصق
فلاتر نسيجية
مواد فلاتر الهواء
مواد فلترة
مواد فلترة السوائل
مواد فلترة الغازات
مواد في غاية الدقة
مواد ورقية
Market Scope
صناعات الفلترة وفصل المواد
Product Index
Fluides pour filtres à air
Membranes
Médias de filtre
Médias de filtre pour gaz
Médias de filtre pour liquides
Médias papier
Nanofiltration
Nanomédias
Non tissés, feutres
Synthetic Fiber Médias
Tissus de filtres
Market Scope
Industrie de filtration et de séparation
Product Index
Membrane
Mezzi filtranti
Mezzi filtranti aria
Mezzi filtranti per gas
Mezzi filtranti per liquidi
Mezzi per carta
Mezzi per fibre sintetiche
Nano media
Nanofiltrazione
Non tessuti, spunbonded
Tessuti filtro
Market Scope
Settore filtrazione e separazione
Product Index
Materiały nietkane, formowane
Media filtrów
Media filtrów cieczy
Media filtrów gazu
Media filtrów powietrza
Media papierowych materiałów filtracyjnych
Media włókna syntetycznego
Membrany
Nanofiltracja
Nanomedia
Tkaniny filtracyjne
Product Index
Meios de filtragem
Meios de filtragem para gases
Meios de filtragem para líquidos
Meios de filtro do ar
Meios de nanotecnologia
Meios de papel
Membranas
Nanofiltração
Não-tecidos, em forma enrolada
Synthetic Fiber Mídia
Tecidos filtrantes
Market Scope
Indústria de filtragem e separação
Product Index
Бумажный элемент
Мембраны
Нано-вещества
Нанофильтрация
Нетканые материалы, формование
Синтетические волокна Медиа
Фильтровальные ткани
Фильтрующий материал
Фильтрующий материал
Фильтрующий материал для газов
Фильтрующий материал для жидкостей
Market Scope
Отрасль фильтрации и сепарирования
Product Index
Fibra Sintética de Medios
Medios de filtro
Medios de filtros de aire
Medios de filtros para gases
Medios de filtros para líquidos
Medios de papel
Membranas
Nanofiltración
Nanomedios
Non-Wowens, Spunbonded
Tejidos de filtro
Market Scope
Industria de la filtración y la separación
Product Index
Dokunmamış Mamuller, Spunbond
Filtre Bezleri
Filtre Ortamı
Gazlar için Filtre Ortamı
Hava Filtresi Ortamı
Kağıt Ortam
Membranlar
Nano Ortam
Nanofiltrasyon
Sentetik Elyaf Medya
Sıvılar için Filtre Ortamı
Market Scope
Filtrasyon ve Ayırma Endüstrisi
Product Index
가스용 여과재
공기 여과재
나노 매체
나노 여과
분리막
스펀본드 부직포
액체용 여과재
여과재
종이 매체
필터 패브릭
합성섬유 매체
Product Index
エアフィルターメディア
ガス用濾過材
ナノメディア
ナノ濾過
フィルターメディア
フィルター布
不織布, Spunbonded
合成繊維媒体
液体用濾過材
紙媒体
膜