KANGLIDA Metalnet Co. Ltd Hall 7 / K7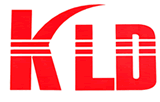 Exhibitor Profile
Hebei Kanglida Metal Net Co.,Ltd is specialized in producing and reseaching various wire mesh and filter finished products.Our company was founded in 1992,with 30 years history.Located in Anping County,Hebei province,who be called "Hometown of wire mesh"in China.It just need 2.5 hours drive from Beijing.Our main products as follows:

Metal wire mesh:stainless steel wire mesh ,epoxy coated wire mesh,low carbon steel wire mesh,copper wire mesh and further processed filters.The annual output of wire mesh is over 20 millions square meters.They are widely used in gas and liquid filtration in auto,aerospace,plastic rubber,textile,chemical industry etc. The quality of our products are widely praised by customers at home and abroad.Our main market is Europe,America,Southeast Asia etc.In 2022,our sales value reached over 25 millions US dollars.All products are exported to overseas market.

Non metal wire mesh: Nylon Mesh,Polyester Screen,Polypropylene Mesh and Further Processed Filters(Filter Cylinder,Filter Discs,Filter bag,Pleated Filter mesh)and Nylon Monafilament Yarn,Polyester Monofilament Yarn and Polypropylene Monofialment yarn.Annual output of screen is 3.5 million square meters.Annual sales value is US$5.0 million.Mainly used in liquid ,gas and solid filtration for food,medicine and chemical industry.Annual output of monofilament yarn is 1200 tons per year.Annual sales value is US$4.5 million. All products are exported to overseas market.
Products / Markets
Market Scope
Filtrations- und Separationsindustrie
Market Scope
Filtration and Separation Industry
Market Scope
صناعات الفلترة وفصل المواد
Market Scope
Industrie de filtration et de séparation
Market Scope
Settore filtrazione e separazione
Market Scope
Indústria de filtragem e separação
Market Scope
Отрасль фильтрации и сепарирования
Market Scope
Industria de la filtración y la separación
Market Scope
Filtrasyon ve Ayırma Endüstrisi