KÖKSAL OTOMOTIV SAN. VE TIC. A.S. Hall 8 / D13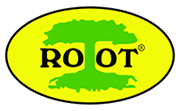 Exhibitor Profile
We have been in automotive spare part sector since 1975

In 2000, We made investments in production of Passenger and Light Commercial Car Plastic Body Parts.

3 years later, we continued making investment for Plastic Filter Elements by recommendation of our valued customers.
We have more than 500 different Plastic Filter Element References in our production line.
Our products have been preferred by well-known filter manufacturers in the world.

Our main product range consists of Plastic External (body) parts ,Plastic Filter Elements and İnjection mould developing. We also develop special projects according to customers request.

We continue production by renewing ourself, folllowing the lastest technology and offering the best quality with competitive prices

Mission of KOKSAL OTOMOTIV is to take the place among the best manufacturers and compete with its competitors in quality.
We are ready to be your business partner.
Products / Markets
Product Index
Automobilfilter
Filterelemente
Kabinenfilter
Luftfilter
Ölfilter
Product Index
Air Filters
Automotive Filters
Cabin Air Filters
Filter Elements
Oil Filters
Product Index
فلاتر السيارات
فلاتر المقصورات والحُجرات
فلاتر الهواء
فلاتر زيوت
قطع فلاتر
Product Index
Eléments de filtre
Filtres automobiles
Filtres à air
Filtres à air de cabines
Filtres à huile
Product Index
Elementi filtranti
Filtri aria
Filtri aria abitacolo
Filtri olio
Filtri settore automobilistico
Product Index
Elementy filtra
Filtry oleju
Filtry powietrza
Filtry samochodowe
Kabinowe filtry powietrza
Product Index
Elementos filtrantes
Filtros de ar
Filtros de ar para cabines
Filtros de óleo
Filtros para automóveis
Product Index
Автомеханические фильтры
Воздушные фильтры
Масляные фильтры
Фильтрующие элементы
Фильтры воздуха в кабине
Market Scope
Автомобильная промышленность
Product Index
Elementos de filtro
Filtros de aceite
Filtros de aire
Filtros de aire de cabina
Filtros de automoción
Market Scope
Industria de la automoción
Product Index
Filtre Elemanları
Hava Filtreleri
Kabin Hava Filtreleri
Otomobil Filtreleri
Yağ Filtreleri
Product Index
공기 필터
오일 필터
자동차 필터
캐빈 에어 필터
필터 엘리먼트
Product Index
エアフィルター
オイルフィルター
キャビン用エアフィルター
フィルターエレメント
自動車用フィルター