PORETECH INSTRUMENT INC Hall 7 / R32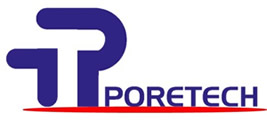 Exhibitor Profile
Poretech Instrument Inc., is an inventor and manufacturer of instruments for accurate measurement of pore size of materials including non-woven, filtration media, membranes, ceramics, technical textiles, pharmaceutical and healthcare products. Poretech provides next-generation pore size measurement capabilities, now it is possible to cover wide range of pore size range and deliver better business and scientific outcome for both research and quality control labs.
For the Through Pore Analysis in Porous Materials:
Capillary Flow Porometer (CFP),
Liquid-Liquid Porometer (LLP)
Ultra Nano Porometer( UNP)
For the analysis of Gas, Liquid & Vapor Permeation:
Gas / Liquid Permeability Tester
Diffusion Permeameter
For Mask Testing:
Face Mask Differential Pressure Tester
Exhalation Valve Leakage Tester
Poretech Instrument Inc.(PTI) is going to unveil it's next-gen Innova-500NX, a novel hybrid Ultra-Nano pore size measuring device with measurement range from 2 nm to 500 microns. Witness the launch of Innova-500NX at FILTECH 2022. For more information, please contact us at info_at_poretechinst.com
Products / Markets
Product Index
Filtermedienprüfung
Luftfilterprüfung
Membranen
Mikrofiltration
Nanofiltration
Porengrößenmessgerät
Ultrafiltration
Market Scope
Abwasserwirtschaft
Automobilindustrie
Chemische Industrie
Filtrations- und Separationsindustrie
Lebensmittel-,Getränkeindustrie
Medizintechnik, Health Care Industrie
Textilindustrie
Zellstoff-, Papierindustrie
Product Index
Air Filter Testing
Filter Media Testing
Membranes
Microfiltration
Nanofiltration
Pore Size Meter
Ultrafiltration
Market Scope
Automotive Industry
Chemical Industries
Filtration and Separation Industry
Food, Beverage Industry
Medical, Health Care Industry
Pulp, Paper Industry
Textile Industry
Waste Water Treatment
Product Index
孔径分析仪
微孔过滤
空气过滤测试
纳米过滤
超过滤
过滤媒介测试
隔膜
Market Scope
 汽车工业
化学工业
医疗卫生保健业
废水处理
纸浆、造纸工业
纺织工业
过滤与分离工业
食品、饮料工业
Product Index
اختبار تصفية وسائل الاعلام
اسطوانات
الفلترة الدقيقة
الفلترة المضاعفة
الفلترة الميكروية
تصفية الهواء اختبار
حجم المسام محلل
Market Scope
الصناعات الطبية والعناية الصحية
الصناعات الغذائية وصناعة المشروبات
الصناعة الكيماوية
الصناعة النسيجية
الصناعة الورقية
صناعات الفلترة وفصل المواد
صناعة السيارات
معالجة مياه الصرف
Product Index
Analyseur de taille des pores
Membranes
Microfiltration
Nanofiltration
Test de filtre à air
Test de médias filtrants
Ultrafiltration
Market Scope
Industrie automobile
Industrie chimique
Industrie de filtration et de séparation
Industrie de la pâte de cellulose et du papier
Industrie médicale et de la santé
Industrie textile
Industries alimentaires et des boissons
Traitement des eaux usées
Product Index
Membrane
Microfiltrazione
Misuratore dimensioni pori
Nanofiltrazione
Ultrafiltrazione
Verifica filtro aria
Verifica mezzi filtranti
Market Scope
Settore alimenti e bevande
Settore automobilistico
Settore chimico
Settore filtrazione e separazione
Settore industria dell carta e della cellulosa
Settore industria tessile
Settore medicale e sanità
Trattamento acque reflue
Product Index
Membrany
Mikrofiltracja
Nanofiltracja
Pomiar wielkości porów
Testowanie filtrów powietrza
Testowanie mediów filtrów
Ultrafiltracja
Market Scope
Filtrowanie i separacja
Ochrona zdrowia
Oczyszczanie ścieków (waste water)
Przemysł celulozowo-papierniczy
Przemysł chemiczny
Przemysł samochodowy
Przemysł spożywczy
Przemysł tekstylny
Product Index
Analisador de tamanho de poros
Membranas
Microfiltração
Nanofiltração
Teste de Filtro de ar
Testes de meios filtrantes
Ultrafiltração
Market Scope
Indústria alimentar, de bebidas
Indústria automóvel
Indústria de filtragem e separação
Indústria médica, cuidados de saúde
Indústria têxtil
Indústrias químicas
Pasta, indústria do papel
Tratamento de água de despejo
Product Index
Воздушный фильтр Тестирование
Мембраны
Микрофильтрование
Нанофильтрация
Пор по размерам анализатора
Тестирование Фильтрующие материалы
Ультрафильтрация
Market Scope
Автомобильная промышленность
Бумажная промышленность
Медицина, здравоохранение
Отрасль фильтрации и сепарирования
Очистка сточных вод
Производство продуктов питания и напитков
Текстильная промышленность
Химическая промышленность
Product Index
Analizador de tamaño de poro
Membranas
Microfiltración
Nanofiltración
Prueba del filtro de aire
Pruebas de medios filtrantes
Ultrafiltración
Market Scope
Industria de la alimentación y las bebidas
Industria de la automoción
Industria de la filtración y la separación
Industria de la pasta de madera, el papel
Industria médica, de la atención sanitaria
Industria textil
Industrias químicas
Tratamiento de aguas residuales
Product Index
Filtre ortamı test
Gözenek Boyutu Ölçüm Cihazı
Hava Filtresi Test
Membranlar
Mikrofiltrasyon
Nanofiltrasyon
Ultrafiltrasyon
Market Scope
Atıksu Arıtma
Filtrasyon ve Ayırma Endüstrisi
Gıda, İçecek Endüstrisi
Kimya Endüstrisi
Otomotiv Endüstrisi
Selüloz, Kağıt Endüstrisi
Tekstil Endüstrisi
Tıp, Sağlık Sektörü
Product Index
공기 필터 테스트
기공도 측정기
나노 여과
분리막
여과재 테스트
정밀 여과
한외 여과
Market Scope
섬유 산업
식음료 산업
여과 및 분리 산업
의료, 보건 산업
자동차 산업
제지, 종이 산업
폐수 처리
화학 산업
Product Index
エアフィルター試験
ナノ濾過
濾過材試験
精密濾過
細孔径測定器
膜
限外濾過
Market Scope
パルプ、製紙業界
化学工業
医療、ヘルスケア業界
汚水処理
濾過および分離技術工業
繊維業界
自動車産業
食品、飲料業界
Press release
A global enterprise with specialization in manufacturing of pore size measuring instruments and pore characterization services.
The team of Poretech Instrument consists of engineers and scientists having core experience in pore size characterization of porous materials.
With more than 30+ years' experience, Poretech provides a wide array of pore size testing instruments for both academics and industry to meet their various R&D and QC/QA applications. Poretech instrument can measure surface area, density, pore size distribution based on volume and flow. Our customers includes researchers and QC/QA professionals working in the areas of non-woven, membranes, air -liquid filtration, paper & pulp, battery separators, powders, pharmaceuticals, porous materials, healthcare and oil & gas industry.
Poretech instrument has direct offices in Canada, India, Taiwan, China & Malaysia backed by an experienced global distributor network in more than 15+ countries.
Images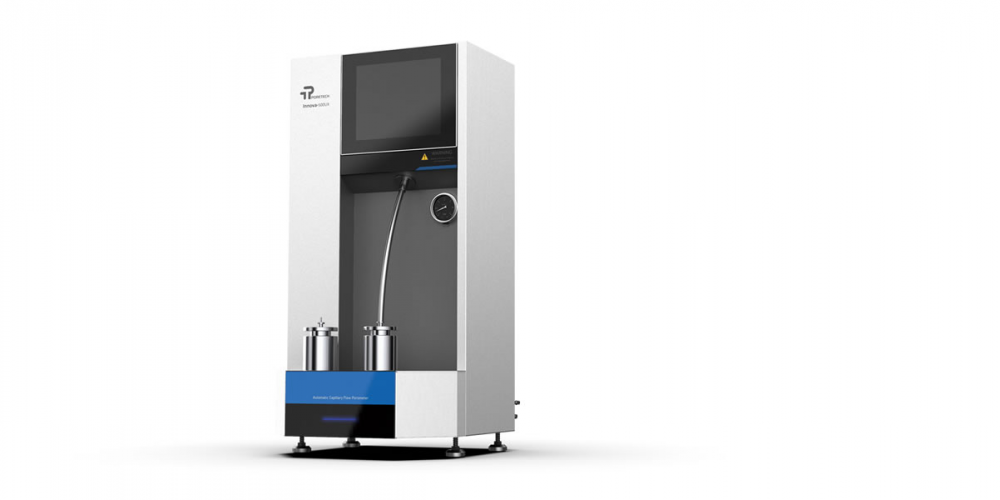 Innova-500NX - A novel hybrid Ultra-Nano pore size measuring device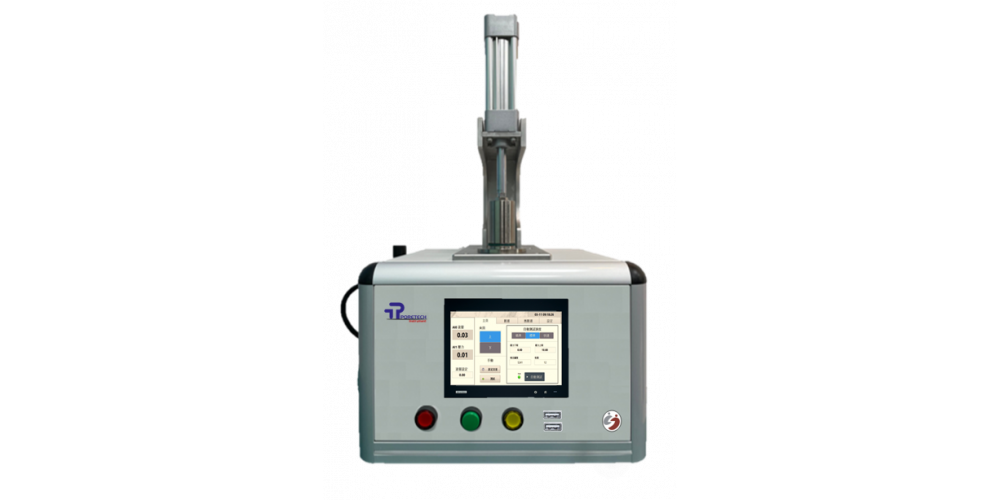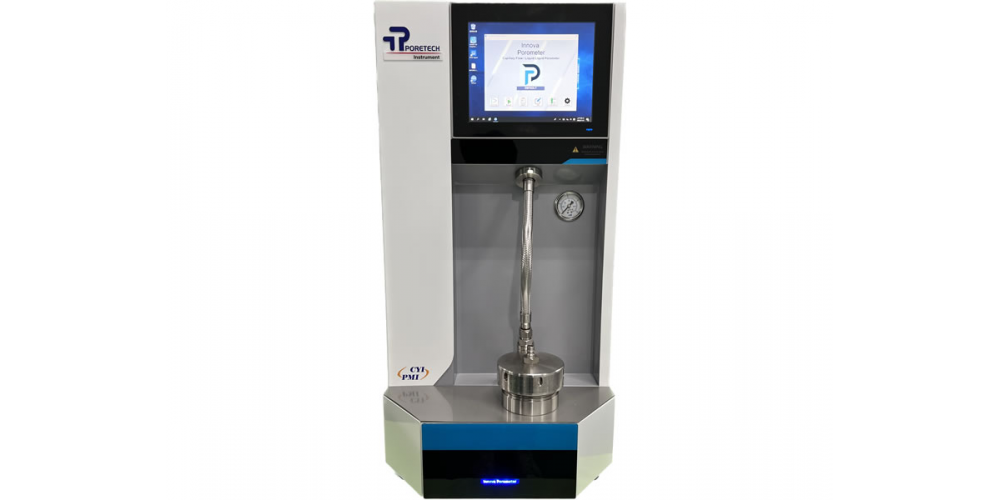 Innova Porometer