Renfeng Special Materials Co., Ltd Hall 8 / C2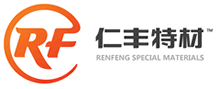 Exhibitor Profile
Shandong Renfeng Special Materials Co., Ltd established on 2006, having 17 years producing experience.
With 12 production line in 450000-square meters' factory, our products cover fiberglass air filter paper, cellulose filter paper,air/oil/fuel filter paper for vehicle,composite filter paper ,full
synthetic filter media,etc
The product has stable filtration efficiency, low initial gas resistance, excellent resistance to water and moisture, high tensile strength, high filter stiffness, minimal banner quantitative and longitudinal quantitative fluctuations, good overall uniformity, and high ultimate dust resistance. Etc.
With the excellent performance, it is widely applied in the air filter of air-conditioning systems in medicine, electronics, food, textile industries and high-grade office or entertainment industries, etc.
We have got the certification of ISO9001:2015, ISO14001:2015, FDA, FSC and IATF 16946:2016.
Sticking to the philosophy of 'Honest man, lean working', High quality product is the goal we always pursue.
Products / Markets
Product Index
Batterieseparatoren
Filtermedien
Filtermedien f. Gase
Flüssig-Filtermedien
Glasfasermedien
Hydraulikmedien
Kraftstoff-Filtermedien
Luftfiltermedien
Nanomedien
Rotary Membrane Filters
Synthetische Fasermedien
Ölfiltermedien
Market Scope
Automobilindustrie
Elektronik-, Mikroelektronikindustrie
Filtrations- und Separationsindustrie
Halbleiterindustrie
Medizintechnik, Health Care Industrie
Mineralöl/Öl/Gasproduktion
Pharmazeutische Industrie
Umweltschutz
Product Index
Air Filter Media
Battery Separators
Filter Media
Filter Media for Gases
Fuel Filter Media
Glass Fibre Media
Hydraulic Media
Liquid Filter Media
Nano Media
Oil Filter Media
Rotary Membrane Filters
Synthetic Fibre Media
Market Scope
Automotive Industry
Electronic, Microelectronic Industry
Environmental Protection
Filtration and Separation Industry
Medical, Health Care Industry
Mineral / Oil / Gas Production
Pharmaceutical Industry
Semiconductor Industry
Product Index
合成纤维媒体
旋转式薄膜过滤器
气体过滤器介质
液体过滤滤材
液压介质
滤油器介质
燃油过滤器介质
玻璃纤维介质
空气过滤器介质
纳米介质
蓄电池隔板
过滤介质
Market Scope
 汽车工业
制药工业
医疗卫生保健业
半导体工业
环境保护
电子、微电子工业
矿产/石油/天然气业
过滤与分离工业
Product Index
الألياف الاصطناعية وسائل الإعلام عية وسائل الإعلام
خرطوشات فلترة
فلاتر المحروقات
فلاتر دورانية
مواد الصوف الزجاجي
مواد ترطيب
مواد فلاتر الزيوت
مواد فلاتر الهواء
مواد فلترة
مواد فلترة السوائل
مواد فلترة الغازات
مواد في غاية الدقة
Market Scope
إنتاج المعادن والزيوت والغاز
الصناعات الدوائية
الصناعات الطبية والعناية الصحية
الطاقة والإمداد بالطاقة
صناعات الفلترة وفصل المواد
صناعة أنصاف النواقل
صناعة الألبان
صناعة السيارات
Product Index
Filtres à membrane rotative
Fluides hydrauliques
Fluides pour filtres à air
Médias de filtre
Médias de filtre pour gaz
Médias de filtre pour liquides
Médias de filtres à carburant
Médias en fibres de verre
Médias pour filtres à huile
Nanomédias
Synthetic Fiber Médias
Séparateurs de batterie
Market Scope
Energies et fourniture d'énergies
Industrie automobile
Industrie de filtration et de séparation
Industrie des semi-conducteurs
Industrie laitière
Industrie médicale et de la santé
Industrie pharmaceutique
Productions minérales / pétrolière / du gaz
Product Index
Filtri a membrana rotante
Mezzi filtraggio liquidi
Mezzi filtranti
Mezzi filtranti aria
Mezzi filtranti carburante
Mezzi filtranti per gas
Mezzi filtro olio
Mezzi idraulici
Mezzi in fibra di vetro
Mezzi per fibre sintetiche
Nano media
Separatori di batterie
Market Scope
Produzioni minerali / petrolio / gas
Protezione ambientale
Settore automobilistico
Settore elettronico, microelettronico
Settore filtrazione e separazione
Settore industria dei semiconduttori
Settore medicale e sanità
Settore parafarmaceutico
Product Index
Media filtrów
Media filtrów cieczy
Media filtrów gazu
Media filtrów oleju
Media filtrów paliwa
Media filtrów powietrza
Media hydrauliczne
Media włókna syntetycznego
Media włókna szklanego
Nanomedia
Obrotowe filtry membranowe
Separatory baterii
Market Scope
Filtrowanie i separacja
Ochrona zdrowia
Ochrona środowiska
Produkcja półprzewodników
Przemysł elektroniczny i mikroelektroniczny
Przemysł farmaceutyczny
Przemysł samochodowy
Wydobycie minerałów, ropy i gazu
Product Index
Filtros de membranas rotativos
Meios de fibra de vidro
Meios de filtragem
Meios de filtragem de combustível
Meios de filtragem de óleo
Meios de filtragem para gases
Meios de filtragem para líquidos
Meios de filtro do ar
Meios de nanotecnologia
Meios hidráulicos
Separadores de baterias
Synthetic Fiber Mídia
Market Scope
Energia, abastecimento de energia
Indústria automóvel
Indústria de filtragem e separação
Indústria de semicondutores
Indústria farmacêutica
Indústria leiteira
Indústria médica, cuidados de saúde
Produção mineral / óleo / gás
Product Index
Гидравлическая жидкость
Нано-вещества
Рабочий элемент стекловолоконного фильтра
Разделитель аккумуляторной батареи
Ротационные мембранные фильтры
Синтетические волокна Медиа
Фильтрующий материал
Фильтрующий материал
Фильтрующий материал для газов
Фильтрующий материал для жидкостей
Фильтрующий элемент масляного фильтра
Фильтрующий элемент топливного фильтра
Market Scope
Автомобильная промышленность
Добыча минералов/ нефти/ газа
Медицина, здравоохранение
Молочная промышленность
Отрасль фильтрации и сепарирования
Полупроводниковая промышленность
Фармацевтическая промышленность
Энергетика, электроснабжение
Product Index
Fibra Sintética de Medios
Filtros de membrana giratorios
Medios de fibra de vidrio
Medios de filtro
Medios de filtros de aceite
Medios de filtros de aire
Medios de filtros de combustible
Medios de filtros para gases
Medios de filtros para líquidos
Medios hidráulicos
Nanomedios
Separadores de batería
Market Scope
Energía, suministro de energía
Industria de la automoción
Industria de la filtración y la separación
Industria de los productos lácteos
Industria de los semiconductores
Industria farmacéutica
Industria médica, de la atención sanitaria
Producción de minerales / petróleo / gas
Product Index
Batarya Separatörleri
Cam Elyaf Ortam
Döner Membran Filtreler
Filtre Ortamı
Gazlar için Filtre Ortamı
Hava Filtresi Ortamı
Hidrolik Ortam
Nano Ortam
Sentetik Elyaf Medya
Sıvılar için Filtre Ortamı
Yakıt Filtresi Ortamı
Yağ Filtresi Ortamı
Market Scope
Elektronik, Mikroelektronik Endüstrisi
Filtrasyon ve Ayırma Endüstrisi
Mineral / Petrol / Gaz Üretimi
Otomotiv Endüstrisi
Tıp, Sağlık Sektörü
Yarıiletken Endüstrisi
Çevre Koruma
İlaç Endüstrisi
Product Index
가스용 여과재
공기 여과재
나노 매체
배터리 분리기
액체 여과재
여과재
연료 여과재
오일 여과재
유리 섬유 매체
유압 매체
합성섬유 매체
회전 분리막 필터
Market Scope
광물 / 석유 / 가스 생산
반도체 산업
여과 및 분리 산업
의료, 보건 산업
자동차 산업
전자, 마이크로 전자 산업
제약 산업
환경 보호
Product Index
エアフィルターメディア
オイルフィルターメディア
ガス用濾過材
ガラス繊維メディア
ナノメディア
フィルターメディア
ロータリーフィルター
合成繊維媒体
油圧メディア
液体フィルター媒体
燃料フィルター媒体
電池セパレーター
Market Scope
医療、ヘルスケア業界
医薬品業界
半導体業界
濾過および分離技術工業
環境保護
自動車産業
鉱物・石油・ガス生産
電子、マイクロエレクトロニクス産業