Roxia Oy Hall 8 / A36

Exhibitor Profile
Roxia liefert hightech Prozesslösungen in den Bereichen; Fest-Flüssig Trennung, industrielle Automation und Umwelttechnik. Spezialisiert in Bergbau, Metallurgie, chemischen Prozess- sowie Lebensmittel und pharmazeutischen Industrie.
Unser Team liefert die optimale Prozesslösung für den jeweiligen Anwendungsbereich.
Für lokalen Support haben wir Standorte in Australien, Chile, Finnland, Deutschland, Peru, Russland, Süd-Afrika, Schweden und den Vereinigten Staaten.
Roxia delivers high-tech dewatering, industrial automation and environmental technologies. Specializing in mining, minerals, metallurgy, chemical, food and pharmaceutical industries, our team generates best performing solutions for each specific need.
We offer our support from Australia, Chile, China, Finland, Germany, Peru, Russia, South Africa, Sweden and the United States.
Products / Markets
Product Index
Automatische Filter
Filterpressen
Scheibenfilter
Turmpressen
Market Scope
Abwasserwirtschaft
Chemische Industrie
Filtrations- und Separationsindustrie
Umweltschutz
Product Index
Automatic Filters
Disc Filters
Filter Presses
Tower Presses
Market Scope
Chemical Industries
Environmental Protection
Filtration and Separation Industry
Waste Water Treatment
Product Index
فلاتر آلية
فلاتر قرصية
مكابس برجية /عمودية
مكبس فلاتر صفائحي
Market Scope
الصناعة الكيماوية
صناعات الفلترة وفصل المواد
صناعة الألبان
معالجة مياه الصرف
Product Index
Filtres automatiques
Filtres à disques
Presses de filtres
Presses à tours
Market Scope
Industrie chimique
Industrie de filtration et de séparation
Industrie laitière
Traitement des eaux usées
Product Index
Filtri a disco
Filtri automatici
Presse a torre
Presse filtranti
Market Scope
Protezione ambientale
Settore chimico
Settore filtrazione e separazione
Trattamento acque reflue
Product Index
Filtry automatyczne
Filtry prasowe
Filtry tarczowe
Prasy filtracyjne
Market Scope
Filtrowanie i separacja
Ochrona środowiska
Oczyszczanie ścieków (waste water)
Przemysł chemiczny
Product Index
Filtros automáticos
Filtros de discos
Filtros-prensa
Prensas de torre
Market Scope
Indústria de filtragem e separação
Indústria leiteira
Indústrias químicas
Tratamento de água de despejo
Product Index
Автоматические фильтры
Башенные прессы
Дисковые фильтры
Фильтр-прессы
Market Scope
Молочная промышленность
Отрасль фильтрации и сепарирования
Очистка сточных вод
Химическая промышленность
Product Index
Filtros automáticos
Filtros de disco
Prensas de filtro
Prensas de torre
Market Scope
Industria de la filtración y la separación
Industria de los productos lácteos
Industrias químicas
Tratamiento de aguas residuales
Product Index
Dikme Presler
Disk Filtreler
Filtre Presleri
Otomatik Filtreler
Market Scope
Atıksu Arıtma
Filtrasyon ve Ayırma Endüstrisi
Kimya Endüstrisi
Çevre Koruma
Market Scope
여과 및 분리 산업
폐수 처리
화학 산업
환경 보호
Product Index
タワープレス
ディスクフィルター
フィルタープレス
自動フィルター
Images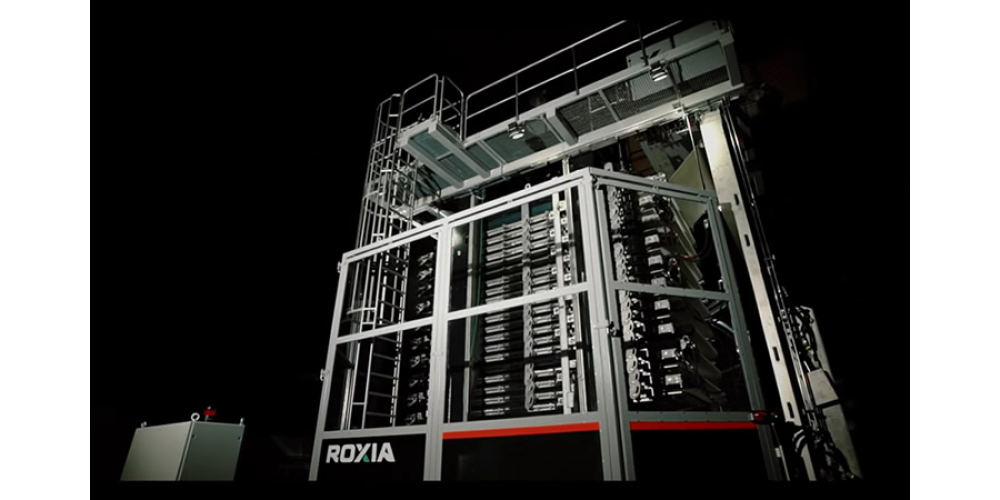 Roxia Tower Press™ (TP), Fully Automatic Pressure Filter