Sinter Filter Technic Co., Ltd Hall 8 / B27

Exhibitor Profile
Sinter Filter Technic Co.,Ltd is located in the "Wire Screen Industrial Base" - Anping county, famous for abundant stainless steel wire and stainless wire screen.
HeBei Sinter Filter Technic Co., Ltd introduces advanced vacuum sintering equipment and technology, specialized in producing multi-layer sintered wire mesh,sintered mesh filter element, automatic self cleaning screen, pleated metal filter element, wedge wire filter element and disc filter.
The products are widely used in pharmaceutical,bio-pharmaceutical,chemical,waste water filtration, ballast water filtration, petroleum, aerospace, environmental protection, and food and beverage industries.
The material we can produce are SS316, SS316L, SS304. Anti-corrosion mateiral: SS904L, Hastelloy
C-22, Hastelloy C-276, Alloy 20,Duplex steel 2507,Monel 400 ,SMO254.Anti-high temperature material: SS310S.
The standard size of sintered mesh sheet: 500mm x 1000mm, 600mm x 1200mm, 1000mm x 1000mm, 1200mm x 1200mm ,1200mm x 1500mm,1500mmx1500mm and 1500mmx2000mm.
HeBei Sinter Filter Technic Co., Ltd has advanced management experience and quality control measures. Therefore, we can ensure to supply the high -quality products for the customers. With high-quality products and good reputation, we have established good business relationships with our customers at home and abroad. And our company has got the certificate of ISO 9001:2008 on Sept 9th, 2008.
Products / Markets
Product Index
Filterelemente
Filterpatronen
Filterröhren, Röhrenfilter
Gewebelaminate, Metal
Kerzenfilter
Korbfilter
Patronenfilter
Poröse Filtermittel
Rückspülfilter
Scheibenfilter
Trockner
Wasserfilter
Market Scope
Abwasserwirtschaft
Agrarwirtschaft
Chemische Industrie
Elektronik-, Mikroelektronikindustrie
Filtrations- und Separationsindustrie
Lebensmittel-,Getränkeindustrie
Milchindustrie / Molkerei
Petrochemische Industrie
Pharmazeutische Industrie
Product Index
Back Flush Filters
Basket Filters (Strainers)
Candle Filters
Cartridge Filters
Disc Filters
Dryers
Filter Cartridges
Filter Elements
Filter Tubes
Porous Filter Media
Water Filters
Wire Mesh Laminates, metal
Market Scope
Agriculture
Chemical Industries
Dairy Industry
Electronic, Microelectronic Industry
Filtration and Separation Industry
Food, Beverage Industry
Petrochemical Industry
Pharmaceutical Industry
Waste Water Treatment
Product Index
多孔过滤器介质
干燥器
水过滤器
滤筒
滤筒
滤管
滤芯
烛形过滤器
盘式过滤器
篮式过滤器
袋式平槽过滤器
金属网层板
Market Scope
 农业
乳品加工业
制药工业
化学工业
废水处理
电子、微电子工业
石化工业
过滤与分离工业
食品、饮料工业
Product Index
أكياس فلترة للدفق العالي
خراطيش فلتر
رقائق الشبك المعدني
فلاتر السلة
فلاتر الكارترج / الخراطيش
فلاتر انبوبية
فلاتر طولانية
فلاتر قرصية
فلاتر ماء
قطع فلاتر
مجففات
مواد تثقيب الفلاتر
Market Scope
الصناعات الدوائية
الصناعات الغذائية وصناعة المشروبات
الصناعة الإلكترونية والإلكترونيات الدقيقة
الصناعة البتروكيماوية
الصناعة الكيماوية
الطاقة والإمداد بالطاقة
الهندسة المعمارية
صناعات الفلترة وفصل المواد
معالجة مياه الصرف
Product Index
Cartouches de filtres
Cartouches de filtres
Eléments de filtre
Filtres en forme de bougie
Filtres à bols
Filtres à disques
Filtres à eau
Laminés en mailles de fil, métalliques
Médias de filtres poreux
Sacs de filtres de décolmatage
Sécheurs
Tubes de filtres
Market Scope
Agriculture
Energies et fourniture d'énergies
Industrie chimique
Industrie de filtration et de séparation
Industrie pharmaceutique
Industrie pétrochimique
Industrie électronique et microélectrique
Industries alimentaires et des boissons
Traitement des eaux usées
Product Index
Cartucce filtri
Elementi filtranti
Essiccatori
Filtri a cestello (filtri)
Filtri a disco
Filtri candele
Filtri cartuccia
Filtri di risciacquo
Filtri per acqua
Laminato a rete, metallo
Mezzi filtranti porosi
Tubi filtri
Market Scope
Agricoltura
Settore alimenti e bevande
Settore caseario
Settore chimico
Settore elettronico, microelettronico
Settore filtrazione e separazione
Settore parafarmaceutico
Settore petrolchimico
Trattamento acque reflue
Product Index
Elementy filtra
Filtry ciśnieniowe
Filtry do wody pitnej
Filtry koszowe (sitka)
Filtry tarczowe
Filtry świecowe
Media filtrów porowatych
Metalowe połączenia wielowarstwowe siatek drucianych
Rury filtracyjne
Suszarki
Wkłady filtra
Wkłady filtracyjne
Market Scope
Filtrowanie i separacja
Oczyszczanie ścieków (waste water)
Przemysł chemiczny
Przemysł elektroniczny i mikroelektroniczny
Przemysł farmaceutyczny
Przemysł mleczarski
Przemysł petrochemiczny
Przemysł spożywczy
Rolnictwo
Product Index
Cartuchos filtrantes
Elementos filtrantes
Filtros de cartuchos
Filtros de discos
Filtros de rede
Filtros de saco de águas residuais
Filtros de velas
Filtros de água
Laminados de malha metálica
Meios de filtragem porosa
Secadores
Tubos de filtros
Market Scope
Agricultura
Electrónica, indústria microelectrónica
Energia, abastecimento de energia
Indústria alimentar, de bebidas
Indústria de filtragem e separação
Indústria farmacêutica
Indústria petroquímica
Indústrias químicas
Tratamento de água de despejo
Product Index
Водяные фильтры
Дисковые фильтры
Корзинчатые фильтры
Пористый фильтрующий материал
Рукавные проточные фильтры
Свечевые фильтры
Сетчатые ламинаты, металл
Сушилки
Трубные фильтры
Фильтрующие патроны
Фильтрующие элементы
Фильтры со сменным фильтрующим элементом
Market Scope
Нефтехимическая промышленность
Отрасль фильтрации и сепарирования
Очистка сточных вод
Производство продуктов питания и напитков
Сельское хозяйство
Фармацевтическая промышленность
Химическая промышленность
Электроника, микроэлектроника
Энергетика, электроснабжение
Product Index
Cartuchos de filtro
Elementos de filtro
Filtros de agua
Filtros de cartucho
Filtros de cesta
Filtros de descarga de bolsa
Filtros de disco
Filtros de vela
Material laminar de malla de alambre, metal.
Medios de filtros porosos
Secadores
Tubos de filtros
Market Scope
Agricultura
Energía, suministro de energía
Industria de la alimentación y las bebidas
Industria de la electrónica, microelectrónica
Industria de la filtración y la separación
Industria farmacéutica
Industria petroquímica
Industrias químicas
Tratamiento de aguas residuales
Product Index
Disk Filtreler
Filtre Boruları
Filtre Elemanları
Filtre Kartuşları
Gözenekli Filtre Ortamı
Hasır Tel Tabakaları, metal
Kartuşlu Filtreler
Kurutucular
Mum Filtreler
Sepet Filtreler
Su Filtreleri
Ters Yıkamalı Filtreler
Market Scope
Atıksu Arıtma
Elektronik, Mikroelektronik Endüstrisi
Filtrasyon ve Ayırma Endüstrisi
Gıda, İçecek Endüstrisi
Kimya Endüstrisi
Petrokimya Endüstrisi
Süt Endüstrisi
Tarım
İlaç Endüstrisi
Product Index
건조기
금속 철망 라미네이트
다공질 여과재
디스크 필터
물 필터
바스켓 필터(스트레이너)
백 플러시 필터
카트리지 필터
캔들 필터
필터 엘리먼트
필터 카트리지
필터 튜브
Market Scope
농업
석유화학 산업
식음료 산업
여과 및 분리 산업
유제품 산업
전자, 마이크로 전자 산업
제약 산업
폐수 처리
화학 산업
Product Index
カートリッジ・フィルター
キャンドルフィルター
ディスクフィルター
バスケットフィルター(ストレーナー)
バックフラッシュフィルター
フィルターエレメント
フィルターカートリッジ
フィルターチューブ
ワイヤーメッシュラミネート
乾燥機
多孔質フィルターメディア
水フィルター
Market Scope
化学工業
医薬品業界
汚水処理
濾過および分離技術工業
石油化学工業
農業
酪農産業
電子、マイクロエレクトロニクス産業
食品、飲料業界
Images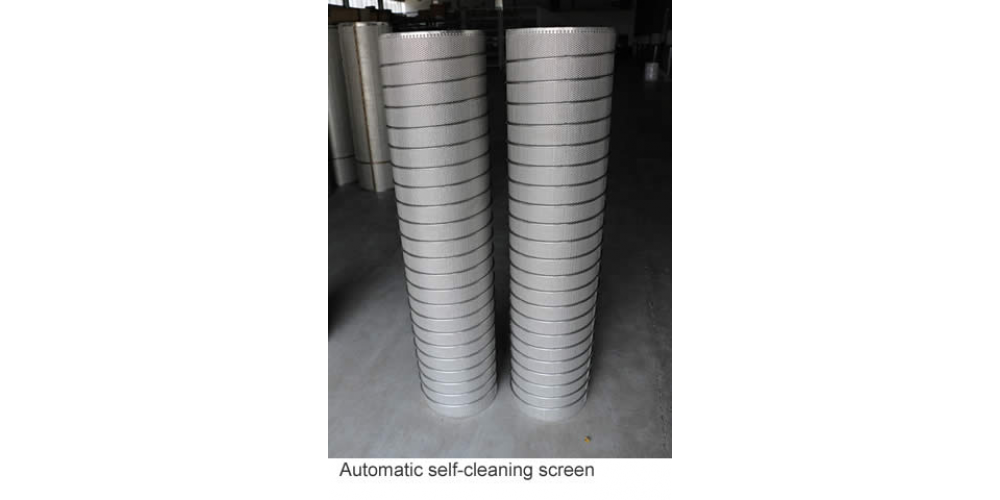 Sinter Filter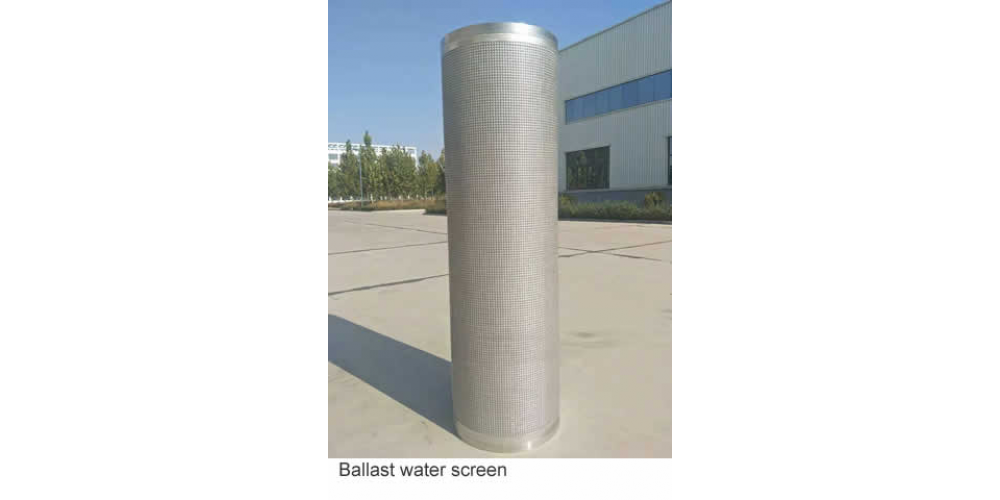 Sinter Filter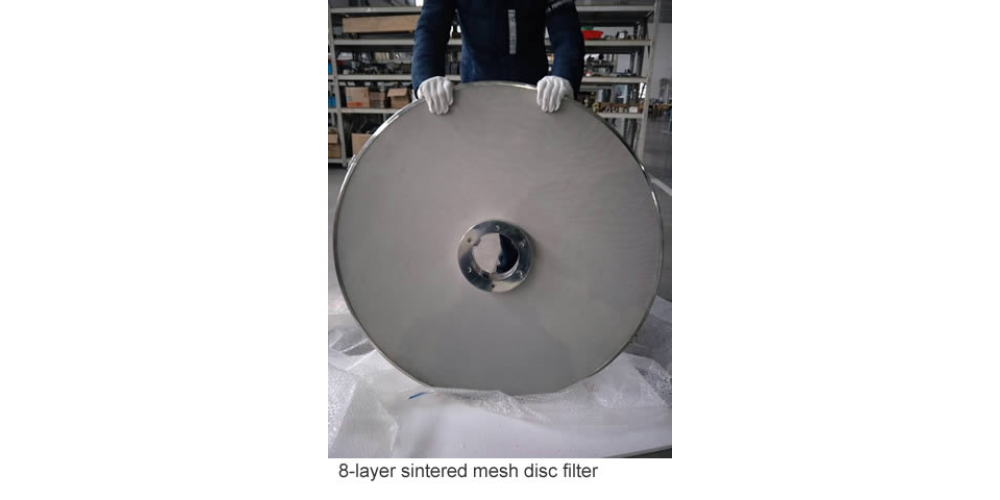 Sinter Filter