TALAMON GmbH Hall 8 / E38

Exhibitor Profile
Eine der grundlegendsten Ressourcen für das Leben und uns Menschen setzen wir als selbstverständlich voraus: Saubere Luft.
Die Talamon Filtertechnologie wird zur Realisierung dieser Erfordernisse eingesetzt und daher ständig in höchster Qualität gefertigt sowie permanent weiterentwickelt.
Anwendungen:
Kabinenluftfiltration in der Luftfahrt, in Landwirtschafts- und Deponiefahrzeugen
Geruchsentfernung im Haushaltsbereich, wie in Dunstabzugshauben, Kühlschränken und Staubsaugern
Chirurgische Rauchgasreinigung
Reinigung von kontaminierter Atem- und Prozessluft
Schadstofffiltration für Raumluftfiltersysteme
Mobile Raumluftreiniger
Lösemittelrückgewinnung
We take for granted one of the most basic resources for life in general and every human being: clean air.
Talamon filter technology is used to realise this requirement and is therefore constantly manufactured in the highest quality and systematically further developed.
Applications:
Cabin air filtration in aircraft, agricultural and landfill vehicles
Odour removal in households, such as in kitchen hoods, refrigerators, and vacuum cleaners
Surgical smoke purification
Purification of contaminated breathable and process air
Filtration of hazardous substances in air conditioning systems
Indoor air purifiers
Solvent recovery systems
Products / Markets
Product Index
Adsorptionsfilter
Aktivkohle
Aktivkohle Medien
Automobilfilter
Filterelemente
Filterkissen
Filtermedien
Filtermedien f. Flüssigkeiten
Filtermedien f. Gase
Filterplatten
Gasadsorption
Gasfilter
Geruchsbeseitigung
Kabinenfilter
Luftfilter
Luftfiltermedien
Market Scope
Agrarwirtschaft
Automobilindustrie
Bauindustrie
Elektronik-, Mikroelektronikindustrie
Filtrations- und Separationsindustrie
Halbleiterindustrie
Luft- und Raumfahrtindustrie
Medizintechnik, Health Care Industrie
Umweltschutz
Product Index
Activated Carbon
Activated Carbon Media
Adsorption Filters
Air Filter Media
Air Filters
Automotive Filters
Cabin Air Filters
Filter Elements
Filter Media
Filter Media for Gases
Filter Media for Liquids
Filter Pads
Filter Plates
Gas Adsorption
Gas Filters
Odor Removal
Market Scope
Aerospace Industry
Agriculture
Automotive Industry
Building & Construction Services
Electronic, Microelectronic Industry
Environmental Protection
Filtration and Separation Industry
Medical, Health Care Industry
Semiconductor Industry
Product Index
吸附式过滤器
气体吸附
气体过滤器
气体过滤器介质
汽车空调过滤器
汽车过滤器
活性碳
活性碳介质
液体过滤器介质
滤板
滤板
滤芯
空气过滤器
空气过滤器介质
过滤介质
除味
Market Scope
 农业
 汽车工业
医疗卫生保健业
半导体工业
建筑与施工服务业
环境保护
电子、微电子工业
航空航天业
过滤与分离工业
Product Index
أقراص فلترة
إزالة الروائح
امتصاص كيميائي للغازات
صفائح فلترة
فلاتر إمتصاص كيماوي
فلاتر السيارات
فلاتر المقصورات والحُجرات
فلاتر الهواء
فلاتر غازات
قطع فلاتر
كربون منشط
مواد الكربون المنشط
مواد فلاتر الهواء
مواد فلترة
مواد فلترة السوائل
مواد فلترة الغازات
Market Scope
الصناعات الطبية والعناية الصحية
الطاقة والإمداد بالطاقة
الهندسة المعمارية
خدمات البناء والإنشاء
صناعات الفلترة وفصل المواد
صناعة أنصاف النواقل
صناعة الألبان
صناعة السيارات
صناعة الفضاء
Product Index
Adsorption de gaz
Charbon actif
Désodorisation.
Eléments de filtre
Filtres automobiles
Filtres à adsorption
Filtres à air
Filtres à air de cabines
Filtres à gaz
Fluide à charbon actif
Fluides pour filtres à air
Médias de filtre
Médias de filtre pour gaz
Médias de filtre pour liquides
Patins de filtres
Plaques de filtres
Market Scope
Agriculture
Energies et fourniture d'énergies
Industrie automobile
Industrie aérospatiale
Industrie de filtration et de séparation
Industrie des semi-conducteurs
Industrie du bâtiment et de la construction
Industrie laitière
Industrie médicale et de la santé
Product Index
Assorbimento gas
Carbone attivo
Cuscinetti per filtri
Elementi filtranti
Filtri aria
Filtri aria abitacolo
Filtri di assorbimento
Filtri gas
Filtri settore automobilistico
Mezzi filtranti
Mezzi filtranti aria
Mezzi filtranti carbone attivo
Mezzi filtranti per gas
Mezzi filtranti per liquidi
Piastre di filtraggio
Rimozione odori
Market Scope
Agricoltura
Protezione ambientale
Servizi settore edile
Settore aerospaziale
Settore automobilistico
Settore elettronico, microelettronico
Settore filtrazione e separazione
Settore industria dei semiconduttori
Settore medicale e sanità
Product Index
Adsorbcja gazu
Elementy filtra
Filtry adsorbcyjne
Filtry gazu
Filtry powietrza
Filtry samochodowe
Kabinowe filtry powietrza
Media filtrów
Media filtrów cieczy
Media filtrów gazu
Media filtrów powietrza
Media węgla aktywowanego
Podkładki pod filtry
Płytki filtracyjne
Usuwanie zapachów
Węgiel aktywowany
Market Scope
Filtrowanie i separacja
Ochrona zdrowia
Ochrona środowiska
Produkcja półprzewodników
Przemysł budowlany
Przemysł elektroniczny i mikroelektroniczny
Przemysł lotniczy
Przemysł samochodowy
Rolnictwo
Product Index
Adsorção de gases
Carvão activado
Elementos filtrantes
Filtros de adsorção
Filtros de ar
Filtros de ar para cabines
Filtros de gases
Filtros para automóveis
Meios de carvão activado
Meios de filtragem
Meios de filtragem para gases
Meios de filtragem para líquidos
Meios de filtro do ar
Placas de filtros
Remoção de odores
Tampões de filtros
Market Scope
Agricultura
Energia, abastecimento de energia
Indústria aeroespacial
Indústria automóvel
Indústria de filtragem e separação
Indústria de semicondutores
Indústria leiteira
Indústria médica, cuidados de saúde
Serviços de fabrico & construção
Product Index
Абсорбционные фильтры
Автомеханические фильтры
Адсорбция газа
Активированный уголь
Воздушные фильтры
Газовые фильтры
Материал активированного угля
Устранение запахов
Фильтровальные пластины
Фильтрующие прокладки
Фильтрующие элементы
Фильтрующий материал
Фильтрующий материал
Фильтрующий материал для газов
Фильтрующий материал для жидкостей
Фильтры воздуха в кабине
Market Scope
Авиакосмическая промышленность
Автомобильная промышленность
Медицина, здравоохранение
Молочная промышленность
Отрасль фильтрации и сепарирования
Полупроводниковая промышленность
Сельское хозяйство
Строительство жилых и общественных зданий
Энергетика, электроснабжение
Product Index
Absorción de gas
Carbón activado
Elementos de filtro
Eliminación de olores
Filtros de absorción
Filtros de aire
Filtros de aire de cabina
Filtros de automoción
Filtros de gas
Medios de carbón activado
Medios de filtro
Medios de filtros de aire
Medios de filtros para gases
Medios de filtros para líquidos
Pastillas de filtro
Placas de filtro
Market Scope
Agricultura
Energía, suministro de energía
Industria aeroespacial
Industria de la automoción
Industria de la filtración y la separación
Industria de los productos lácteos
Industria de los semiconductores
Industria médica, de la atención sanitaria
Servicios de edificación y construcción
Product Index
Adsorpsiyon Filtreleri
Aktif Karbon
Aktif Karbon Ortamı
Filtre Elemanları
Filtre Ortamı
Filtre Pedi
Filtre Plakaları
Gaz Adsorpsiyonu
Gaz Filtreleri
Gazlar için Filtre Ortamı
Hava Filtreleri
Hava Filtresi Ortamı
Kabin Hava Filtreleri
Koku Giderme
Otomobil Filtreleri
Sıvılar için Filtre Ortamı
Market Scope
Bina ve İnşaat Hizmetleri
Elektronik, Mikroelektronik Endüstrisi
Filtrasyon ve Ayırma Endüstrisi
Havacılık Endüstrisi
Otomotiv Endüstrisi
Tarım
Tıp, Sağlık Sektörü
Yarıiletken Endüstrisi
Çevre Koruma
Product Index
가스 필터
가스 흡수
가스용 여과재
거름판
공기 여과재
공기 필터
냄새 제거
액체용 여과재
여과재
자동차 필터
캐빈 에어 필터
필터 엘리먼트
필터 패드
활성탄
활성탄 매체
흡수 필터
Market Scope
건축 및 건설 용역
농업
반도체 산업
여과 및 분리 산업
의료, 보건 산업
자동차 산업
전자, 마이크로 전자 산업
항공우주 산업
환경 보호
Product Index
エアフィルター
エアフィルターメディア
ガスフィルター
ガス吸着
ガス用濾過材
キャビン用エアフィルター
フィルターエレメント
フィルターパッド
フィルターメディア
フィルター板
吸収フィルター
活性炭
活性炭メディア
液体用濾過材
自動車用フィルター
臭気除去
Market Scope
医療、ヘルスケア業界
半導体業界
建築・建設業
濾過および分離技術工業
環境保護
自動車産業
航空宇宙産業
農業
電子、マイクロエレクトロニクス産業
Job Offers
Projektingenieur/Anwendungsentwickler (m/w/d) - Leiter Produktmanagement in spe - Hannover
Title

Projektingenieur/Anwendungsentwickler (m/w/d) - Leiter Produktmanagement in spe

Function

Produktmanagement/Anwendungsentwicklung

Location

Hannover
Languages

German, Englisch

Contact Person

Ulrike Leisten

Contact E-Mail
Arbeitsort Hannover, temporäres Mobiles Arbeiten ist möglich, projektbezogene Präsenz in unserem Werk in Premnitz
Ihre Aufgaben:
Produktentwicklung, Anwendungstechnik und Prüfungen von adsorptiven Filtermaterialien / Filtersystemen
Produktsteuerung, technische Prüfung der Realisierbarkeit und Freigaben von Kundenanforderungen
Vertriebssupport
Unterstützung in Produktion und QM
Erstellung von Fachartikeln
Zusammenarbeit mit Fach- und Prüfinstituten
Marktbeobachtung, Wettbewerbsanalysen, Machbarkeitsstudien, Produkt- und Lieferantenrecherchen, Technologievergleiche
Ihre Qualifikation:
Hochschulstudium, alternativ Fachhochschulstudium im Bereich Chemieingenieurwesen, Chemie-, Verfahrens-, Umwelttechnik oder Vergleichbares
Ihre Fachkenntnisse:
Adsorptive Luft-Filtersysteme und deren Herstellung
Rohstoffe für adsorptive Luftfilter und die Herstellung von u.a. Aktivkohle, imprägnierte Aktivkohlen, Ionenaustauscher
Prüfmethoden für adsorptive Filtermaterialien
Ihre Kenntnisse in der Projektarbeit:
Gutes Verständnis von Kundenbedürfnissen, Innovationsfreude, Arbeiten im Team und Beratungskompetenz
Gute Englischkenntnisse, Anwendungskenntnisse MS Office und gerne Erfahrungen mit ERP-Systemen (z.B. Sage)
Wir bieten Ihnen:
Sie möchten sich in eine leitende Position weiterentwickeln? Wir kommen gerne mit Ihnen ins Gespräch!
perspektivisch einen Dienstwagen
Möglichkeit, ein Dienstfahrrad zu erhalten
Urlaubs- und Weihnachtsgeld
temporäres Mobiles Arbeiten
Betriebliche Altersvorsorge
Berufliche und persönliche Weiterentwicklung in einem ganzheitlich denkenden Team, sowie Ihr Wissen und Ihr Können gewinnbringend in spannende Projekte einzubringen
Images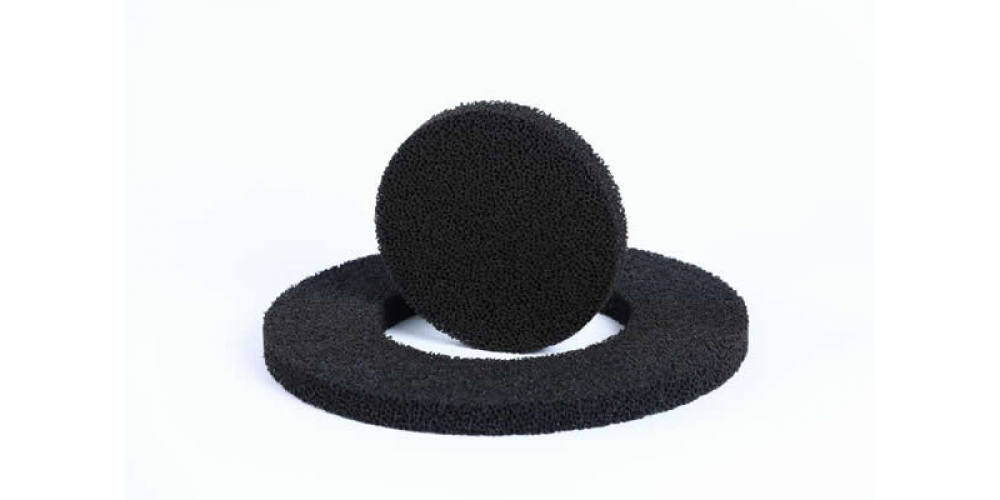 Foam filters with spherical activated carbon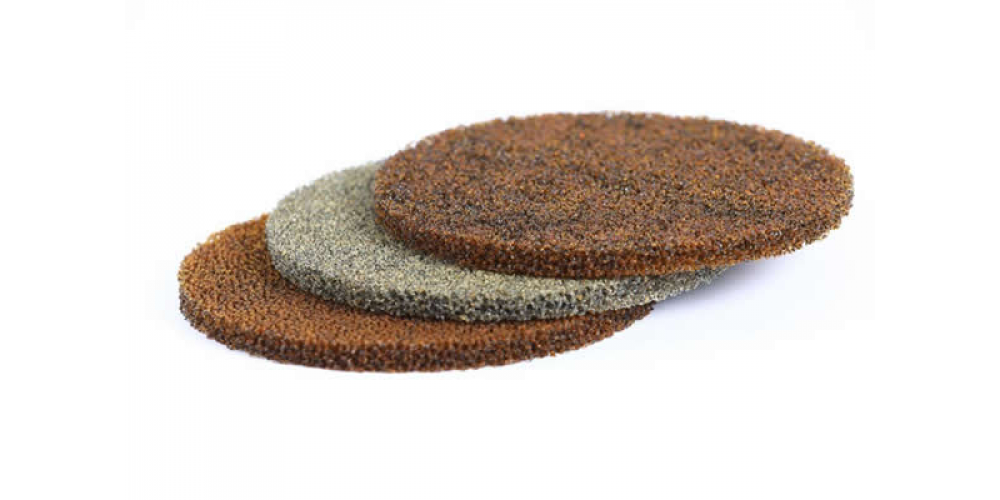 Foam filters with ion exchange resin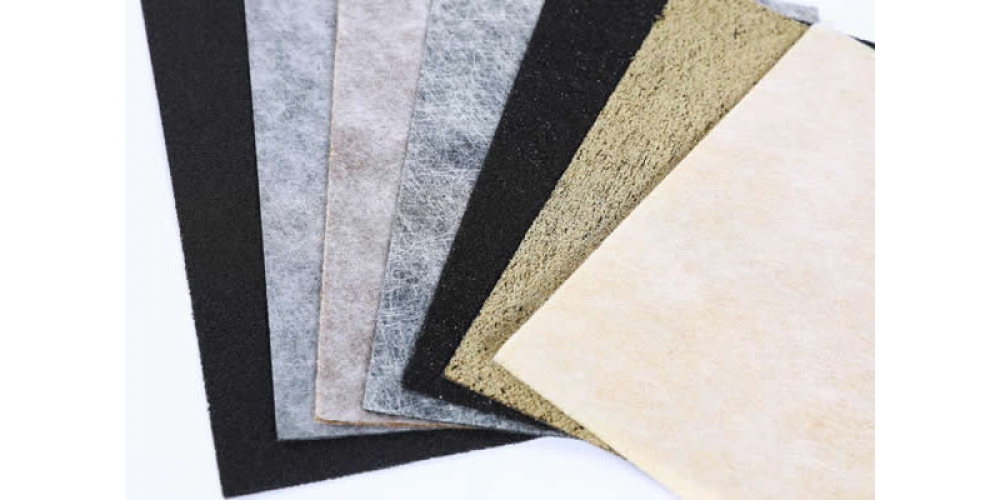 Pleatable flat filter media