Weave Industrial Fabrics Co., Ltd Hall 8 / F8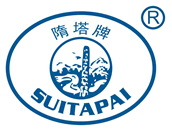 Exhibitor Profile
Zhejiang Weave Industrial Fabrics Co.,LTD .We are specialized in manufacturing different kind of woven and non-woven filter materials since 1984
Our main products are:
Different kind of woven fabrics which is made by PP, PE , PA by monofilament yarn or staple fiber and mutifilament yarn.
Different kind of non-woven needle punched felt which is made by PP, PE, PPS, P84, ACRYLIC, ARAMID, FIBERGLASS.
Airslide belt which is made by PE Staple fiber, PE mutifilament yarn and Aramid, Basalt etc with different width and thickness
Different kind of mesh which is made by PA and PE monofilament
Micron Related non-woven needle punched felt which made by PE and PP and range from 1micron ,5micron ,10 micron , 25micron, 50micron ,75micron ,100micron ,150micron and 200 micron.
Different kind of finished bags with different size
Liquid filter bags with #1,#2,#3,#4 and #5.
Our products can be used for different kind of industries, such as Steel plant , Cement Plant , Mining industry , Waste Incineration Industry ,Fire Power Industry, Sugar Plant, Metallurgical Plant etc.
Products / Markets
Product Index
Abscheider – Fest/Flüssig
Bandfilter
Beutel-/Taschenfilter
Blattfilter
Drehfilter
Druckplattenfilter
Filterfilze
Filtergewebe
Flüssig-Filtermedien
Staubabscheider
Trommelfilter
Vakuumtrommelfilter
Vliesmaterialien
Market Scope
Abfallwirtschaft
Bergbauindustrie
Chemische Industrie
Eisen-, Stahlherstellung
Filtrations- und Separationsindustrie
Lebensmittel-,Getränkeindustrie
Pharmazeutische Industrie
Umweltschutz
Wasserbehandlung, versorgung
Product Index
Bag Filters
Belt Filters
Drum Filters
Dust Collectors
Filter Fabrics
Filter Felts
Leaf Filters
Liquid Filter Media
Nonwovens
Pressure Plate Filters
Rotary Filters
Separators - Solid/Liquid
Vacuum Drum Filters
Market Scope
Chemical Industries
Environmental Protection
Filtration and Separation Industry
Food, Beverage Industry
Iron, Steel Manufacturing
Mining Industry
Pharmaceutical Industry
Waste Treatment
Water Treatment, Supply
Product Index
分离器 固体/液体
叶片式过滤器
带式过滤器
旋转过滤器
无纺布
板式压滤器
液体过滤滤材
滤布
真空鼓式过滤器
袋式过滤器
过滤毡
集尘器
鼓式过滤器
Market Scope
制药工业
化学工业
废物处理
水处理、供应
环境保护
过滤与分离工业
采矿业
钢铁制造业
食品、饮料工业
Product Index
أكياس فلترة
اسطوانات فلاتر شفط
غير المنسوجات / اللانسيج
فلاتر اسطوانية
فلاتر سحب دورانية
فلاتر شريطية
فلاتر شعرية
فلاتر صفائحية بالضغط
فلاتر نسيجية
فلاتر ورقية
فواصل المواد الصلبة والسوائل
مجمعات الغبار
مواد فلترة الغازات
Market Scope
التغذية بالمياه وتصريفها
الصناعات الدوائية
الصناعات الغذائية وصناعة المشروبات
الصناعة الكيماوية
صناعات الفلترة وفصل المواد
صناعة الألبان
صناعة التعدين
صناعة الحديد والصلب
معالجة النفايات
Product Index
Collecteurs de poussières
Feutres de filtres
Filtres rotatifs
Filtres à feuilles
Filtres à plaques sous pression
Filtres à sacs
Filtres à sangles
Filtres à tambours
Filtres à tambours à vide
Médias de filtre pour liquides
Non tissés
Séparateurs – solides/liquides
Tissus de filtres
Market Scope
Industrie chimique
Industrie de filtration et de séparation
Industrie laitière
Industrie minière
Industrie pharmaceutique
Industries alimentaires et des boissons
Sidérurgie
Traitement des déchets
Traitement d'eau, alimentation
Product Index
Collettori di polvere
Feltri filtro
Filtri a foglia
Filtri a tamburo
Filtri a tasche
Filtri banda
Filtri con piastre a pressione
Filtri rotanti
Filtri tamburi a vuoto
Mezzi filtraggio liquidi
Non tessuti
Separatori - solido/liquido
Tessuti filtro
Market Scope
Produzione ferro e acciaio
Protezione ambientale
Settore alimenti e bevande
Settore chimico
Settore filtrazione e separazione
Settore minerario
Settore parafarmaceutico
Trattamento approvvigionamento acqua
Trattamento rifiuti
Product Index
Filtry arkuszowe
Filtry bębnowe
Filtry obrotowe
Filtry taśmowe
Filtry workowe
Materiały nietkane
Media filtrów cieczy
Odpylacze
Próżniowe filtry bębnowe
Płytki filtracyjne do filtrowania ciśnieniowego
Separatory - Ciała stałe/ciecze
Tkaniny filcowe
Tkaniny filtracyjne
Market Scope
Filtrowanie i separacja
Ochrona środowiska
Oczyszczanie ścieków
Przemysł chemiczny
Przemysł farmaceutyczny
Przemysł hutniczy
Przemysł spożywczy
Przemysł wydobywczy
Uzdatnianie wody i zaopatrzenie w wodę
Product Index
Colectores de poeiras (aspiradores)
Feltros de filtros
Filtros de bandas
Filtros de folhas
Filtros de placas sob pressão
Filtros de saco
Filtros de tambor
Filtros de tambor de vácuo
Filtros rotativos
Meios de filtragem para líquidos
Não-tecidos
Separadores - sólidos/líquidos
Tecidos filtrantes
Market Scope
Fabrico de ferro, aço
Indústria alimentar, de bebidas
Indústria de filtragem e separação
Indústria farmacêutica
Indústria leiteira
Indústria mineira
Indústrias químicas
Tratamento de desperdícios
Tratamento de água, abastecimento
Product Index
Барабанные фильтры
Вакуумные барабанные фильтры
Ленточные фильтры
Листовые фильтры
Напорные пластинчатые фильтры
Нетканые материалы
Пылесборники
Ротационные фильтры
Рукавные фильтры
Сепараторы – твердые вещества / жидкости
Фильтровальные ткани
Фильтровальный войлок
Фильтрующий материал для жидкостей
Market Scope
Горнодобывающая промышленность
Молочная промышленность
Отрасль фильтрации и сепарирования
Очистка воды, водоснабжение
Переработка отходов
Производство железа, стали
Производство продуктов питания и напитков
Фармацевтическая промышленность
Химическая промышленность
Product Index
Colectores de polvo
Fieltros de filtro
Filtros de bolsa
Filtros de correa
Filtros de hojas
Filtros de placas de presión
Filtros de tambor
Filtros de tambor de vacío
Filtros giratorios
Medios de filtros para líquidos
Non-Wowens
Separadores - sólido/líquido
Tejidos de filtro
Market Scope
Fabricación de hierro, acero
Industria de la alimentación y las bebidas
Industria de la filtración y la separación
Industria de la minería
Industria de los productos lácteos
Industria farmacéutica
Industrias químicas
Tratamiento del agua
Tratamiento, suministro de agua
Product Index
Bant Filtreler
Basınçlı Plakalı Filtreler
Dokunmamış Mamuller
Döner Filtreler
Filtre Bezleri
Filtre Keçeleri
Separatörler - Katı/Sıvı
Sıvılar için Filtre Ortamı
Tambur Filtreler
Torba Filtreler
Toz Toplayıcılar
Vakum Tambur Filtreler
Yaprak Filtreler
Market Scope
Atık Arıtma
Demir, Çelik Üretimi
Filtrasyon ve Ayırma Endüstrisi
Gıda, İçecek Endüstrisi
Kimya Endüstrisi
Madencilik Endüstrisi
Su Arıtma, Temin
Çevre Koruma
İlaç Endüstrisi
Product Index
드럼 필터
백 필터
벨트 필터
부직포
분리기 - 고체/액체
압력판 필터
액체 여과재
잎상 필터
진공 드럼 필터
집진기
필터 패브릭
필터 펠트
회전 필터
Market Scope
광업
수질 관리, 수자원 공급
식음료 산업
여과 및 분리 산업
제약 산업
철, 철강 제조
폐기물 처리
화학 산업
환경 보호
Product Index
ドラムフィルター
バッグフィルター
フィルターフェルト
フィルター布
ベルトフィルター
リーフフィルター
ロータリーフィルター
不織布
分離機 - 固形・液体
加圧リーフフィルター
液体フィルター媒体
真空ドラムフィルター
集塵機
Market Scope
化学工業
医薬品業界
廃棄物処理
水処理および関連製品
濾過および分離技術工業
環境保護
製鉄、製鋼業
鉱業
食品、飲料業界