Call for innovators with market-ready solutions (>
TRL

7+) for the detection (inline, online, process control unit) or removal of microplastics is now open!

At FILTECH 2022, we will give innovations a platform that are ready to be implemented to stop the further distribution of microplastics in(to) our water cycle.
We are looking forward to your application if your solution for the detection or removal of microplastics is supported with data from pilot trials and long-term studies (min. 3 months).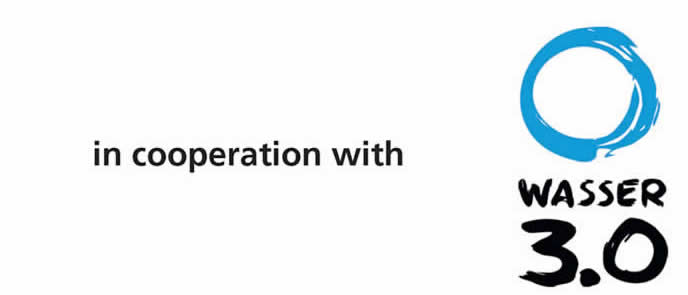 Please send an impulse video (max. 60sec) showing your solution and reference data (max. two pages) to Dr. Katrin Schuhen via filtech_at_wasserdreinull.de
How can we start solving the great environmental problem of microplastics – today?
Detection and removal of microplastics from waters is a complex issue: There are numerous origins, myriad entry and distribution paths into the water cycle and wide-ranging impacts on water bodies, biodiversity, climate, and health. While a lot of research remains to be done to better understand the phenomenon, a lot already could be done. Starting today.
Day 1, 08.03.2022
Day 2, 09.03.2022
Day 3, 10.03.2022
Detection methods (air, soil, water)
Removal technologies (air, soil, water)
The big picture of microplastics (political, societal & economic aspects)
Day 1 and 2 will showcase up to five solutions in a pitch session (4 slides, 3 min) followed by a moderated panel discussion and a guided booth tour (if you do not have a booth at FILTECH, there will be the possibility to present a poster showing your solution).
Day 3 will give impulses and space for discussion on political, economic, and societal aspects of microplastic as a global environmental problem and health threat.
Up to five participants will have the opportunity to present their solutions to the FILTECH 2022 audience.
The Stop Microplastics Pollution! Innovation Forum will be up for 90 minutes on every of the 3 exhibition days.