Stand Building Information
Proof of Vaccination required for Stand Builders
A proof of a complete vaccination is required to have access to the KoelnMesse fair grounds also during the set-up and dismantling periods.
Stand builders must send an e-mail to the organizer: Jens Chittka (jens_at_filtech.de) to receive log-in details to submit the staff names and upload the proofs of vaccination for each person. You can also upload an official proof of a recovery (at least 28 days ago, not older than 6 month).
If the vaccination status is confirmed each person receives a personalized build-up pass which is checked prior to entering the fair grounds.
ONSITE BUILD-UP PASSES ARE NOT AVAILABLE FOR THE FILTECH 2022 SHOW
If you have any questions concerning the build-up passes or problems with the upload please contact Jens Chittka via phone +49 2132 935760 or jens_at_filtech.de
Stands designs must be advised to the organizer until 30. November 2021.
Please send stand layout drawing incl. measurement to jens_at_filtech.de
Max height for stand construction
Total height hall 8: 14 m / hall 7: 11m
Maximum height for suspensions: 8 m
In the halls 7/8 the Company "UEBERKOPF GmbH" is your service provider. To get a quote please contact the service provider directly:
Phone: +49 221 96 979 78-0
koelnmesse_at_ueberkopf.de

Build-Up Times
Saturday, March 5, 2022: 7am – 9pm
Sunday, March 6, 2022: 7am – 9pm
Monday, March 7, 2022: 7am – 11pm
Individual Stand Building only! For extended build-up time (e.g. overnight) please contact Jens-C. Chittka at jens_at_filtech.de
Max Floor Load
Max floor load: 50 kN/m² (~5t)
Dismantling Tines
Thursday, March 10, 2022: 6pm – 11:30pm
Friday, March 11, 2022: 8am – 11:30pm
Exhibitor Move-In
Exhibits/stand decoration items can be delivered from Monday March 7, 2022 from 7am to 7 pm.
Deliveries after 6 pm must be advised to Jens-C. Chittka at jens_at_filtech.de
If a forwarding company delivers exhibits/items, make sure the stand is manned at the delivery time scheduled as a signature will be needed. The organizer cannot accept any deliveries on behalf of exhibitors. If you are not able to avoid advanced delivery, please contact the official forwarding company Cretschmar.
Cretschmar MesseCargo Forwarding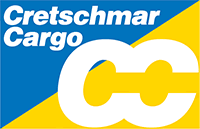 Cretschmar MesseCargo GmbH (Germany) is the sole appointed on-site haulage-, lifting-, storage- and customs-clearance-agent for FILTECH 2022.

Exhibitors will receive the log-in details end of 2021.
Log-In to order…
Electricity, Suspensions, Compressed Air, Water Supply, Stand Cleaning, Waste Disposal
Exhibitors will receive the log-in details for the KoelnMesse Order Portal beginning of 4 month before the Show. Please contact your client for the Log-In data.
Waste Disposal
Stand Builders are committed to clear the space after the Build-Up and Dismantling – all waste and material left behind will be disposed by the venue and charged to the stand builder company. It is forbidden to store the waste in or behind the booth and outside the exhibition hall
Please apply for Waste Disposal at the KoelnMesse Online Portal in advance
Hanging Objects/Suspensions
Objects hung from the hall ceilings must be mounted in accordance with the Technical Guidelines of Koelnmesse GmbH.
KoelnMesse Rigging Information
KoelnMesse Technical Regulations