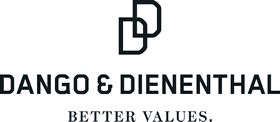 For more than 70 years DANGO & DIENENTHAL Filtertechnik GmbH has been a reliable partner for engineering firms, plant manufacturers and operators in almost all sectors of industry, when it comes to the mechanical separation of solids from liquids.
Our core area of expertise is automatically cleanable filters, which reliably filter river water, cooling water, process water and almost all kind of liquids 365 days a year, 7 days a week and 24 hours a day. Furthermore Separators, Sludge Dewatering Devices, Single- / Duplex Filters and Bag Filters belong to our filter program.
DDS-Filters are suitable for
flowrate: 1 m³/h - 25.000 m³/h
operating pressure: 0,5 bar - 64 bar
filter fineness: 1 µm - 10 mm
and stand out for:
reliable and guaranteed filtering out the solids
trouble-free operation
minimization of the maintenance and service costs
automatic cleaning and uninterrupted filtration
Our Filters are especially suited for these requirements and comply with a high performance and quality standard, specially granted during operation and backwashing.
Product Index
Automatic Filters
Back Flush Filters
Bag Filters
Basket Filters (Strainers)
Cartridge Filters
Dewatering Equipment
Drinking Water Filters
Glass Fibre Filter
Hydrocyclones
In-Line Filters
Pre-Cleaning Filters
Rotary Filters
Self Cleaning Filters
Separators - Solid/Liquid
Sludge Dewatering
Stainless Steel Filters
Waste Water Filters
Water Filters
Market Scope
Building & Construction Services
Chemical Industries
Energy, Energy Supply
Filtration and Separation Industry
Heavy Industry
Iron, Steel Manufacturing
Metal Processing Industry
Mineral / Oil / Gas Production
Petrochemical Industry
Water Treatment, Supply
---
Printed on 2020-07-04