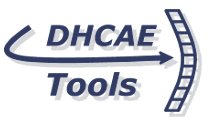 DHCAE Tools provides individual software solutions and CFD services.
Specially for filter applications, DHCAE Tools has created a simulation tool to predict the gradual filter load by particles with the local resistance increase and the interaction with the carrying flow.
The complete service consists of an open-source-based solver tool including training, support and individual adaptation to your specific needs. We also gladly optimise your filter applications as engineering service.
Product Index
Market Scope
Automotive Industry
Building & Construction Services
Chemical Industries
Environmental Protection
Filtration and Separation Industry
Iron, Steel Manufacturing
Metal Processing Industry
Water Treatment, Supply
---
Printed on 2020-07-12