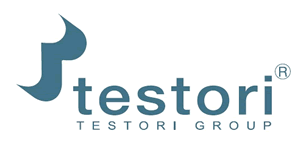 Testori Group has been operating for over 110 years in the technical textiles field, specifically applied to industrial filtration for both production processes and environmental protection installations.
The Group is made up of six companies. Absolute leader in Italy, one of the main players in Europe and constantly growing in extra-European markets.
Testori core business is in the design, production and marketing of textile items (fabrics, cloths, felts, bags etc) for gas and liquid filtration. Testori vertically integrated operations cover the entire value chain, from processing the raw materials (fiber and yarn) through to the production of finished items, as well as post sales assistance service (installation, maintenance, technical consultancy).
The main applications of Testori products are: cement and aluminum industries, power generation, waste to energy, metals, pharmaceutical, chemical, food, mining, asphalts, wastewater plants and other applications for environment protection. Testori offering fully meets the needs of all customers: designers/plant constructors (OEMs), bags/cloths manufacturers, end users.
The company is UNI EN ISO 9001:2015 certified: high quality level are maintained by an internal Quality Committee, according to international standards.
Product Index
Air Filter Media
Bag Filters
Belt Filters
Filter Bags
Filter Centrifuges
Filter Cloth
Filter Discs
Filter Elements
Filter Fabrics
Filter Felts
Filter Media
Filter Media Testing
Filter Presses
Gas Filters
Hot-Gas Filters
Liquid Filter Media
Nonwovens
Sludge Dewatering
Market Scope
Energy, Energy Supply
Environmental Protection
Filtration and Separation Industry
Food, Beverage Industry
Iron, Steel Manufacturing
Metal Processing Industry
Mining Industry
Pharmaceutical Industry
Waste Treatment
Waste Water Treatment
---
Printed on 2020-07-05