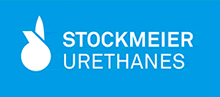 STOCKMEIER Urethanes is one of the world`s leading designer, formulator and manufactures of Polyurethane systems.
We have been designing, developing and supplying adhesives, sealants and moulding products to the global filtration industry since 1991 and has in depth knowledge of all types of filtration applications and the capacity to offer a customised approach.
One of our leading edge, globally available technology will reduce cost, weight and environmental Impact. Improve effiency both in filtration and throughout your manufacture process. Consistently deliver quality, reliability and assurance.
Quality Awareness
Filters are used to protect our health, the environment, and to extend the longevity of products. Any filter is only as effective as its components, including adhesive, sealants, and elastomers. Stockmeier Urethanes is acutely aware of our responsibility to deliver the highest quality products so that each filter made exceeds performance requirements.
STOCKMEIER Urethanes - the smart solution!
Product Index
Adhesive Application Systems
Adhesive Application for Filters
Adhesive Dispensers
Adhesives
Air Filters
Automotive Filters
Cabin Air Filters
Filter Cartridges
Filter Discs
Filter Elements
Filter Plates
Fuel Filters
HEPA Filters
In-Line Filters
Intake Filters
Oil Filters
Vacuum Filters
Water Filters
Market Scope
Automotive Industry
Chemical Industries
Filtration and Separation Industry
---
Printed on 2020-07-04