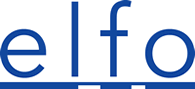 Since 1976 elfo ag has been an internationally successful partner for solutions in the plastics industry.
Our team can give you entire project support in co-engineering, industrialisation and production, especially of insert moulding various filtration- and membrane-materials.
With our services we will support you from your initial idea to your technically mature product – competence from one source.
Product Index
Air Filters
Automotive Filters
Back Flush Filters
Disposable Filters
Drinking Water Filters
Filter Cartridges
Filter Discs
Filter Elements
Fuel Filters
Hydraulic Filters
In-Line Filters
Intake Filters
Laboratory Filters
Laboratory Sieves
Magnetic Filters
Medical Filters
Paint Filters
Water Filters
Market Scope
Automotive Industry
Filtration and Separation Industry
Food, Beverage Industry
Medical, Health Care Industry
Paint, Pigments, Coatings Industry
Plastic Industry
Plating Industry
Water Treatment, Supply
---
Printed on 2020-07-04