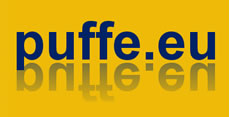 Puffe Engineering GmbH, is the leading manufacturer of hot melt and dispensing systems for the filter market in Europe.
Core products are Tank melter, Extruders, Foam systems and Hotmelt dispensing systems. Core competencies in clean room, gas turbines, equipment, cabin air, engine air, oil and fuel filters bonds.
Our employees have decades of experience in the hot glue processing for the filter industry. Strengths are the high quality of our products, flexible and customized service, fast delivery and our excellent price performance ratio.
Product Index
Activated Carbon Plant
Adhesive Application Systems
Adhesive Application for Filters
Adhesive Dispensers
Air Filters
Automotive Filters
Bag Filters
Cabin Air Filters
Edge Element Filters
HEPA-/Mini Pleating Machines
Hot-Melt Type Applications
Knife Pleating Machines
Oil Filters
Pleating Machines
Pumps
Rotary Pleaters
Special Machinery Filtration Industry
Special Machinery Textile Industry
Market Scope
Automotive Industry
Building & Construction Services
Electronic, Microelectronic Industry
Energy, Energy Supply
Filtration and Separation Industry
Food, Beverage Industry
Pharmaceutical Industry
Printing Industry
Textile Industry
Wood-processing Industry
---
Printed on 2020-07-16