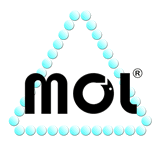 The novel and highly advanced technologies for the purification of air and water developed by MOL Katalysatortechnik GmbH combine energy-efficiency with eco-friendly approaches.
This technology allows water treatment devoid of any additional biocides, toxic gases or high energy radiation. Catalytic watertreatment enables biofilm removal entirely without causing any surface damages. MOL-Technology has been proven to be highly reliable, efficient & cost-effective for power plants, refineries, RO-systems and many other applications - for more than 15 years.
MOL-Technology - completely residue-free water treatment without any detrimental impact on humans, environment and material.
Product Index
Automatic Filters
Back Flush Filters
Bacteriological Filters
Cyclones
Deodorization
Disc Filters
Hydrocyclones
Ozone Equipment
Sea Water Desalination
Water Filters
Market Scope
Automotive Industry
Chemical Industries
Environmental Protection
Filtration and Separation Industry
Food, Beverage Industry
Heavy Industry
Iron, Steel Manufacturing
Petrochemical Industry
Plastic Industry
Water Treatment, Supply
---
Printed on 2020-07-16