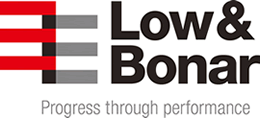 Colback nonwovens and Enka 3D entangled mats excel in high performing component solutions for the filtration and separation markets for many end-uses, e.g. cabin air filtration, home air purifiers, industrial air filters, liquid filters, odor control and (waste) water treatment solutions.
Our Colback technology is renowned among leading producers of filter media and filter products by significantly increasing the end performance of their products. Enka 3D mats consist of entangled polymer filaments, for high compression and chemical resistance, revolutionizing bio-treatment systems around the world. Flexible and effective, our technologies incorporated intelligently into useful products speed up production and ensure reproducible, high-quality finished products. Customers are supported with sales offices and production in Europe, North America and China. Our promise is to provide the highest performing solutions and industry leading technical expertise through long-lasting relationships and value-added improvements with ongoing research and development in Arnhem (The Netherlands) and Asheville (NC, United States).
Low & Bonar is a global leader in performance materials selling in over 60 countries. We design and manufacture components which add value and improve the performance of our customers' products.
Product Index
Activated Carbon Media
Air Filter Media
Cabin Air Filters
Coalescer Media
Filter Bags
Filter Fabrics
Filter Media
Filter Textiles
Fuel Filter Media
Gas Filters
Liquid Filter Media
Nonwovens
Nonwovens, Spunbonded
Odor Removal
Oil Filter Media
Separators
Synthetic Fiber Media
Wire/Wowens
Market Scope
Agriculture
Automotive Industry
Building & Construction Services
Filtration and Separation Industry
Food, Beverage Industry
Mineral / Oil / Gas Production
Plastic Industry
Textile Industry
Waste Water Treatment
Water Treatment, Supply
---
Printed on 2020-07-05