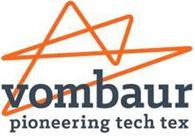 We produce woven tapes and seamless woven sleeves for filtration which find their use for instance in candle filter and filter bags.
We work with all modern, manmade materials like PES, PP, PA over PVDF, PTFE, PPS and PEEK up to glass and steel.
Woven tapes up to a width of 350mm
Seamless woven sleeves with a diameter of up to 340mm
Double cord tapes
Steel heddles to prevent electrostatic charging.
Confection aids
Together with you we'll find the right solution.
Product Index
Air Filters
Bag Filters
Cartridge Filters
Effluent Filters
Filter Bags
Filter Cloth
Filter Fabrics
Filter Textiles
Filter Tubes
Glass Fibre Filter
Liquid Filter Media
Oil Filters
Technical Textiles
Tubular Filters
Waste Water Filters
Water Filters
Wire/Wowens
Wirecloth Filters
Market Scope
Aerospace Industry
Automotive Industry
Building & Construction Services
Chemical Industries
Filtration and Separation Industry
Food, Beverage Industry
Medical, Health Care Industry
Mining Industry
Waste Water Treatment
Water Treatment, Supply
---
Printed on 2020-07-05