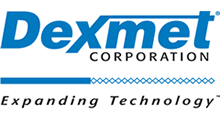 Dexmet Corporation is the global innovator of precision expanded metal foils and polymers for a wide variety of applications that include filtration & separation.
Many of our products can be found in filters that serve the semiconductor, automotive, chemical, pharmaceutical, water purification, and food & beverage industries. Dexmet also introduces ultra-thin perforated foils and polymers to complement its product offerings for specialized, highly-engineered filtration and separation applications.
Dexmet produces both expanded and perforated materials from thin polymer films (PolyGrid®) and foil gauge ductile metals (MicroGrid®) to meet specific dimensional and mechanical aspects for an application. MicroGrid® precision expanded metal foils can be used as primary filtration or inner support cores and can be manufactured from a variety of ductile metals including stainless steel, carbon steel, and aluminum.
PolyGrid® expanded polymers are typically used for membrane support and separation/feed/drainage layers in pleated or spiral wound filter cartridges. Products are manufactured utilizing a wide range of polymers that include PFOA-Free fluoropolymers and thermoplastic materials including PTFE, PFA, FEP, ECTFE, PEEK, Polyethylene, and Polypropylene.
Product Index
Air Filter Media
Air Filters
Automotive Filters
Basket Filters (Strainers)
Battery Separators
Cartridge Filters
Expanded Metal
Filter Media
Fuel Filter Media
Meshes, Metal
Nonwovens
Separators
Sieves
Slitter
Wire Mesh Laminates, metal
Wire/Wowens
Market Scope
Aerospace Industry
Automotive Industry
Biotechnology/Biopharmac. Industry
Chemical Industries
Electronic, Microelectronic Industry
Energy, Energy Supply
Filtration and Separation Industry
Food, Beverage Industry
Pharmaceutical Industry
Semiconductor Industry
---
Printed on 2020-07-05