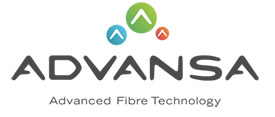 ADVA®filter from ADVANSA are high-quality shortcut fibres which have been specially engineered for wet-laid filter media. Following fibre properties can be optimized according to customer requirements:
Polymer, Fineness, Different cut length, Tenacity/Elongation, Modulus, Crystallinity.
ADVA®filter achieves excellent results for food and technical filtration, such as:
Control of Porosity, Adjustable dry, wet, tear and burst strength, Fulfill requirements for Kosher / Halal certification, Compliant with FDA 21CFR177.2260 and related. Suitable for EU 10/2011&BfR XXXVI/2 requirements.
From recent developments, ultra-fine fibres are available to help improving the separation efficiency and minimize the pressure drop. ADVA®filter enables the production of filters which are very uniform and strong, suitable for demanding applications such as reverse osmosis and nano-filtration as well as automotive, food & beverages, hydraulic systems and many more.
Product Index
Market Scope
Agriculture
Automotive Industry
Chemical Industries
Environmental Protection
Filtration and Separation Industry
Medical, Health Care Industry
Pulp, Paper Industry
Textile Industry
Waste Water Treatment
---
Printed on 2020-05-29