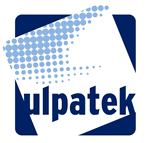 ULPATEK is a leading manufacturer of Air Filters in Turkey.
It was established by a 40 years experienced team in the fields of turn-key clean room and ventilation systems for textile, health, food and beverage and pharmaceuticals sectors.
ULPATEK operates with more than 110 employees İstanbul on 12.650 square meter area. Produces Coarse, Medium, Fine, EPA, HEPA, ULPA filters and system equipment's (Laminar Flow Units, Bag in Bag Out Systems, Fan Filter Units etc.) for pharmaceutical industry and hygienic applications.
Today, ULPATEK exports more than 67 country in the world and increases this capacity incrementally. Has a dedicated export department in service for all countries and industries
Product Index
Absorption Filters
Adsorption Filters
Air Filter Testing
Air Filters
Bag Filters
Carbon Filters
Cartridge Filters
Drum Filters
Dust Collectors
Dust/Mist Filters
Filter Frames
Filter Housings
Filter Textiles
HEPA & ULPA Filter Testing
HEPA Filters
Intake Filters
Laboratory Filters
Unit Collectors, Dust
Market Scope
Biotechnology/Biopharmac. Industry
Chemical Industries
Electronic, Microelectronic Industry
Environmental Protection
Filtration and Separation Industry
Food, Beverage Industry
Medical, Health Care Industry
Petrochemical Industry
Pharmaceutical Industry
Textile Industry
---
Printed on 2020-03-29