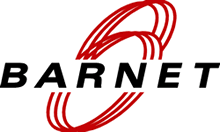 BARNET, founded in 1898, is a leading global producer and trader of recycled and first-grade specialty fibers and yarns. We are the expert to develop perfectly customized solutions from commodity products to high-tech fibers. Our products are supplied into various industries such as the textile and paper industry. Driven by flexibility, creativity and the desire to solve customer challenges Barnet provides expertise, reliability and service to thousands of customers all over the world.
For many years we have been supplying the textile and filter industry with our fibers for filtration.
We are continuously expanding this product segment to meet our customers' specific needs.
You can choose from our following range of products:
Sustainable, recycled high performance fibers:
High Temperature Fibers: Para-Aramid, Meta-Aramid, etc.
Custom-made quality and product specification
Viscose shortcut fibers:
Suitable for paper / wetlaid nonwovens
Available in different deniers and cut lengths
Food Approval (FDA, BfR)
FSC Certified
Microfibers for filtration:
Staple and shortcut fibers
As from 0.3 dtex (Nylon 0.6 dtex)
Polyester and Nylon
Suitable for textile and paper applications
Many hi-tech materials require a specific preparation process for which not only the technical possibilities but also the relevant know-how are required. At BARNET, we combine our experience with the necessary equipment for the production of customized fibers to the highest quality standards.
Product Index
Market Scope
Automotive Industry
Filtration and Separation Industry
Food, Beverage Industry
Medical, Health Care Industry
Plastic Industry
Pulp, Paper Industry
Textile Industry
---
Printed on 2020-07-02