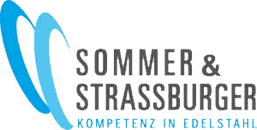 Competence in Stainless Steel: Plants, Tanks, Membrane Housings, Cartridge Filter Housings
Know-how from over 40 years of experience - Made in Germany!
We manufacture according to AD 2000, ASME or EN13445, with conformity assessment according to PED 2014/68/EU, ASME, SELO or CRN, also satisfying GMP.
Since the beginning of 2015, we have been authorized to manufacture and supply pressure vessels and housings for the P.R. China. In combination with our digital X-ray machine, we can carry out the requirements of the SELO China Manufacture License (Level D1 and D2) completely in-house.
Since 2016 we are a ASME U-Stamp holder and since 2018 UM-Stamp holder – the only one in Germany producing membrane housings and cartridge filter housings.
More than 140 committed employees and a modern machinery park are ready for you.
Product Index
Air Filters
Air Sterilization
Bacteriological Filters
Bag Filters
Candle Filters
Cartridge Filters
Disc Filters
Filter Bags
Filter Housings
Filter Media for Gases
Filter Media for Liquids
Filtration Plants
Gas Filters
In-Line Filters
Panel Filter Lines
Stainless Steel Filters
Water Filters
Market Scope
Biotechnology/Biopharmac. Industry
Dairy Industry
Electronic, Microelectronic Industry
Environmental Protection
Filtration and Separation Industry
Food, Beverage Industry
Medical, Health Care Industry
Mineral / Oil / Gas Production
Pharmaceutical Industry
Semiconductor Industry
---
Printed on 2020-07-04