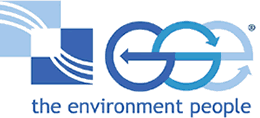 GSE Filter Pvt Ltd, is an Indian company specializing in Air Pollution Control components.
With an experience of over 19years, GSE is a leading manufacturer of critical components that form part of a "Dust Collector / Bag House". GSE Air Filter products are popular under the brand name of VAYUFIL.
GSE has its head office and manufacturing unit in Chennai and a sales office in Bengaluru. The company has a strength of 40 personnel which includes managerial staff, skilled and semi-skilled operators. GSE products are manufactured as per customer specifications and under strict quality norms.
GSE products find its applications in a host of industries including cement, steel, metallurgical, pharmaceutical, shot blasting, powder coating, food and beverages, wood working, welding, detergents, fertilizers, oils, petrochemicals, paints and varnishes, inks and dyes, dairy products etc. GSE products are supplied across the country of India and also exported to many countries.
Product Index
Air Filters
Cartridge Filters
Filter Bags
Filter Cartridges
Sewing Units Filter Bags
Water Filters
Market Scope
Automotive Industry
Ceramic, Glass Industry
Chemical Industries
Environmental Protection
Iron, Steel Manufacturing
Metal Processing Industry
Mining Industry
Paint, Pigments, Coatings Industry
Pharmaceutical Industry
Wood-processing Industry
---
Printed on 2020-07-05