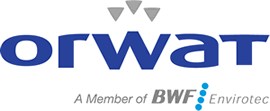 We Care for Clean Air.
With a variety of filtration solutions, we ensure our customers' production processes create the lowest possible air pollution while optimizing resources.
Our global subsidiaries allow immediate access to our customers, which provides a unique level of responsiveness, on-site quality and service helping to ensure continuous production.
At an early stage, we partner with our customers to develop and implement intelligent and affordable solutions for future emission requirements.
Product Index
Air Filter Media
Bag Filters
Filter Bags
Filter Elements
Filter Textiles
Glass Filter Bags
HEPA Filters
Market Scope
Environmental Protection
Filtration and Separation Industry
Textile Industry
---
Printed on 2020-07-05