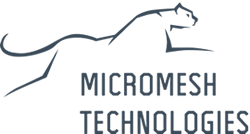 MicroMesh Technologies" is a dynamically developing company, aimed at the creation and implementation of innovative technologies in a wide range of products with the use of mesh of small and extra-small cell size.
The products of the Company are used in energy, oil, gas, automobile, metallurgy industries.
The company occupies a unique position in the Russian market of micro-meshing technologies. In fact, Micromesh Technologies is the only manufacturer of certain products in Russia.
Air and water are our most valuable natural resources. Micromesh technology helps to preserve and protect them. Our mist eliminators/demister packs, liquid and air filters, cascade separators may be used as a reliable components in liquid or gaseous emission cleaning.
In addition, some processes, such as the fuel bay, oils cleaning, etc., require very fine mechanical cleaning. Filters produced by MICROMESH TECHNOLOGIES can help to solve this problem in the workplace.
In 2014, 2015, 2016 and 2017 Micromesh Technologies was awarded with silver and gold signs of the All-Russian Competition Program 100 Best Goods of Russia.
The staff of the Company has a high level of technological knowledge. This allows to move forward constantly, introducing new products, as well as to fully satisfy the most demanding requests of clients.
Our mission: We make the new useful products that help our clients to achieve the best results.
Product Index
Market Scope
---
Printed on 2020-07-05