SEI Laser Deutschland GmbH Hall 8 / C7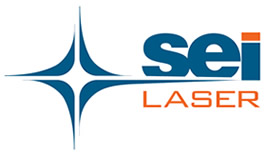 Exhibitor Profile
SEI is a world leading manufacturer for innovative laser systems.
Founded in 1982, we are pioneers in the field of laser cutting and provide a huge range of high-end laser systems for cutting and marking different kind of materials.
SEI Laser's main focus is constant innovation and continuous research.
Especially for textile applications we are offering eco-sus­tainable digital laser machines developed for processing and finishing textiles, which ensures maximum productivity and quality.
Products / Markets
Market Scope
Automobilindustrie
Druckindustrie
Metallverarbeitende Industrie
Textilindustrie
Market Scope
Automotive Industry
Metal Processing Industry
Printing Industry
Textile Industry
Market Scope
الصناعة النسيجية
الطباعة
صناعة السيارات
صناعة معالجة المعادن
Market Scope
Industrie automobile
Industrie métallurgique
Industrie textile
Industrie typographique
Market Scope
Settore automobilistico
Settore industria stampaggio
Settore industria tessile
Settore lavorazione metallo
Market Scope
Obróbka metali
Przemysł drukarski
Przemysł samochodowy
Przemysł tekstylny
Market Scope
Indústria automóvel
Indústria da impressão
Indústria de processamento de metal
Indústria têxtil
Market Scope
Автомобильная промышленность
Металлообрабатывающая промышленность
Полиграфическая промышленность
Текстильная промышленность
Market Scope
Industria de la automoción
Industria de la impresión
Industria de procesamiento de metales
Industria textil
Market Scope
Basın Endüstrisi
Metal İşleme Endüstrisi
Otomotiv Endüstrisi
Tekstil Endüstrisi