Berry Global, Inc. Hall 7 / R18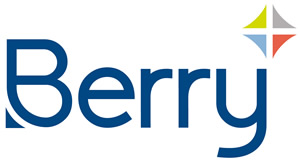 Exhibitor Profile
Berry Global has always been committed to its mission of "Always Advancing to Protect what's Important" and proudly partner with its customers to provide them with value-added customized solutions. Berry has become leading global supplier of nonwoven, with 290 locations and 48000 employees. In the recent years, recognised companies in the industry joined Berry group; like PGI, Fiberweb or Avintiv. Combining expertise to keep advancing together to provide superior solutions to our customers.
Our manufacturing capabilities encompass a wide range of specialty materials, process technologies, and state-of-the-art innovation centers. We offer superior media for Air and Liquid purification, including functional coatings, antibacterial, and fluid management to complement our proprietary and patented spunbond, meltblown, carding, and lamination.
We are proud of our renowned brands. Reemay™ is the selected media for pleated filters and cartridges to provide consistent performance over time requiring less maintenance. Meltex™ is suitable for applications requiring the most precise uniformity and highest dirt-holding capabilities.
Our specialty air filtration solutions are designed to protect the health and well-being of people in environments with high level of air contaminants. Our superior liquid filtration solutions help preserve water sanitation, and are able to meet filtration requirements in highly regulated markets.
Products / Markets
Product Index
Automobilfilter
Filtermedien
Filtermedien f. Flüssigkeiten
Filtermedien f. Gase
Flüssig-Filtermedien
Hydraulikmedien
Kabinenfilter
Kraftstoff-Filtermedien
Kühlmittelfilter
Luftfiltermedien
Nanofiltration
Nanomedien
Vliesmaterialien
Vliesmaterialien, Meltblown
Vliesmaterialien, Spunbonded
Market Scope
Automobilindustrie
Chemische Industrie
Eisen-, Stahlherstellung
Elektronik-, Mikroelektronikindustrie
Filtrations- und Separationsindustrie
Lebensmittel-,Getränkeindustrie
Medizintechnik, Health Care Industrie
Milchindustrie / Molkerei
Pharmazeutische Industrie
Wasserbehandlung, versorgung
Product Index
Air Filter Media
Automotive Filters
Cabin Air Filters
Coolant Filters
Filter Media
Filter Media for Gases
Filter Media for Liquids
Fuel Filter Media
Hydraulic Media
Liquid Filter Media
Nano Media
Nanofiltration
Nonwovens
Nonwovens, Meltblown
Nonwovens, Spunbonded
Market Scope
Automotive Industry
Chemical Industries
Dairy Industry
Electronic, Microelectronic Industry
Filtration and Separation Industry
Food, Beverage Industry
Iron, Steel Manufacturing
Medical, Health Care Industry
Pharmaceutical Industry
Water Treatment, Supply
Product Index
冷却液过滤器
无纺布
气体过滤器介质
汽车空调过滤器
汽车过滤器
液体过滤器介质
液体过滤滤材
液压介质
熔喷无纺布
燃油过滤器介质
空气过滤器介质
纳米介质
纳米过滤
纺粘型无纺布
过滤介质
Market Scope
 汽车工业
乳品加工业
制药工业
化学工业
医疗卫生保健业
水处理、供应
电子、微电子工业
过滤与分离工业
钢铁制造业
食品、饮料工业
Product Index
الفلترة الدقيقة
اللانسيج، تذويب وتنفيش
اللانسيج، غزل ولصق
غير المنسوجات / اللانسيج
فلاتر السيارات
فلاتر المحروقات
فلاتر المقصورات والحُجرات
فلاتر سائل التبريد
مواد ترطيب
مواد فلاتر الهواء
مواد فلترة
مواد فلترة السوائل
مواد فلترة الغازات
مواد فلترة الغازات
مواد في غاية الدقة
Market Scope
التغذية بالمياه وتصريفها
الصناعات الدوائية
الصناعات الطبية والعناية الصحية
الصناعات الغذائية وصناعة المشروبات
الصناعة الإلكترونية والإلكترونيات الدقيقة
الصناعة الكيماوية
الطاقة والإمداد بالطاقة
صناعات الفلترة وفصل المواد
صناعة الحديد والصلب
صناعة السيارات
Product Index
Filtres automobiles
Filtres de fluide réfrigérant
Filtres à air de cabines
Fluides hydrauliques
Fluides pour filtres à air
Médias de filtre
Médias de filtre pour gaz
Médias de filtre pour liquides
Médias de filtre pour liquides
Médias de filtres à carburant
Nanofiltration
Nanomédias
Non tissés
Non tissés, feutres
Non tissés, toiles soufflées à chaud
Market Scope
Energies et fourniture d'énergies
Industrie automobile
Industrie chimique
Industrie de filtration et de séparation
Industrie médicale et de la santé
Industrie pharmaceutique
Industrie électronique et microélectrique
Industries alimentaires et des boissons
Sidérurgie
Traitement d'eau, alimentation
Product Index
Filtri aria abitacolo
Filtri refrigeranti
Filtri settore automobilistico
Mezzi filtraggio liquidi
Mezzi filtranti
Mezzi filtranti aria
Mezzi filtranti carburante
Mezzi filtranti per gas
Mezzi filtranti per liquidi
Mezzi idraulici
Nano media
Nanofiltrazione
Non tessuti
Non tessuti, meltblown
Non tessuti, spunbonded
Market Scope
Produzione ferro e acciaio
Settore alimenti e bevande
Settore automobilistico
Settore caseario
Settore chimico
Settore elettronico, microelettronico
Settore filtrazione e separazione
Settore medicale e sanità
Settore parafarmaceutico
Trattamento approvvigionamento acqua
Product Index
Filtry chłodziwa
Filtry samochodowe
Kabinowe filtry powietrza
Materiały nietkane
Materiały nietkane, formowane
Materiały nietkane, zgrzewalne
Media filtrów
Media filtrów cieczy
Media filtrów cieczy
Media filtrów gazu
Media filtrów paliwa
Media filtrów powietrza
Media hydrauliczne
Nanofiltracja
Nanomedia
Market Scope
Filtrowanie i separacja
Ochrona zdrowia
Przemysł chemiczny
Przemysł elektroniczny i mikroelektroniczny
Przemysł farmaceutyczny
Przemysł hutniczy
Przemysł mleczarski
Przemysł samochodowy
Przemysł spożywczy
Uzdatnianie wody i zaopatrzenie w wodę
Product Index
Filtros de ar para cabines
Filtros para automóveis
Filtros para líquidos de refrigeração
Meios de filtragem
Meios de filtragem de combustível
Meios de filtragem para gases
Meios de filtragem para líquidos
Meios de filtragem para líquidos
Meios de filtro do ar
Meios de nanotecnologia
Meios hidráulicos
Nanofiltração
Não-tecidos
Não-tecidos, em forma enrolada
Não-tecidos, fusão
Market Scope
Electrónica, indústria microelectrónica
Energia, abastecimento de energia
Fabrico de ferro, aço
Indústria alimentar, de bebidas
Indústria automóvel
Indústria de filtragem e separação
Indústria farmacêutica
Indústria médica, cuidados de saúde
Indústrias químicas
Tratamento de água, abastecimento
Product Index
Автомеханические фильтры
Гидравлическая жидкость
Нано-вещества
Нанофильтрация
Нетканые материалы
Нетканые материалы, плавление
Нетканые материалы, формование
Охлаждающие фильтры
Фильтрующий материал
Фильтрующий материал
Фильтрующий материал для газов
Фильтрующий материал для жидкостей
Фильтрующий материал для жидкостей
Фильтрующий элемент топливного фильтра
Фильтры воздуха в кабине
Market Scope
Автомобильная промышленность
Медицина, здравоохранение
Отрасль фильтрации и сепарирования
Очистка воды, водоснабжение
Производство железа, стали
Производство продуктов питания и напитков
Фармацевтическая промышленность
Химическая промышленность
Электроника, микроэлектроника
Энергетика, электроснабжение
Product Index
Filtros de aire de cabina
Filtros de automoción
Filtros de refrigerante
Medios de filtro
Medios de filtros de aire
Medios de filtros de combustible
Medios de filtros para gases
Medios de filtros para líquidos
Medios de filtros para líquidos
Medios hidráulicos
Nanofiltración
Nanomedios
Non-Wowens
Non-Wowens, Meltblown
Non-Wowens, Spunbonded
Market Scope
Energía, suministro de energía
Fabricación de hierro, acero
Industria de la alimentación y las bebidas
Industria de la automoción
Industria de la electrónica, microelectrónica
Industria de la filtración y la separación
Industria farmacéutica
Industria médica, de la atención sanitaria
Industrias químicas
Tratamiento, suministro de agua
Product Index
Dokunmamış Mamuller
Dokunmamış Mamuller, Meltblown
Dokunmamış Mamuller, Spunbond
Filtre Ortamı
Gazlar için Filtre Ortamı
Hava Filtresi Ortamı
Hidrolik Ortam
Kabin Hava Filtreleri
Nano Ortam
Nanofiltrasyon
Otomobil Filtreleri
Soğutucu Filtreler
Sıvılar için Filtre Ortamı
Sıvılar için Filtre Ortamı
Yakıt Filtresi Ortamı
Market Scope
Demir, Çelik Üretimi
Elektronik, Mikroelektronik Endüstrisi
Filtrasyon ve Ayırma Endüstrisi
Gıda, İçecek Endüstrisi
Kimya Endüstrisi
Otomotiv Endüstrisi
Su Arıtma, Temin
Süt Endüstrisi
Tıp, Sağlık Sektörü
İlaç Endüstrisi
Product Index
가스용 여과재
공기 여과재
나노 매체
나노 여과
냉각수 필터
멜트블로운 부직포
부직포
스펀본드 부직포
액체 여과재
액체용 여과재
여과재
연료 여과재
유압 매체
자동차 필터
캐빈 에어 필터
Market Scope
수질 관리, 수자원 공급
식음료 산업
여과 및 분리 산업
유제품 산업
의료, 보건 산업
자동차 산업
전자, 마이크로 전자 산업
제약 산업
철, 철강 제조
화학 산업
Product Index
エアフィルターメディア
ガス用濾過材
キャビン用エアフィルター
クーラントフィルター
ナノメディア
ナノ濾過
フィルターメディア
不織布
不織布, Meltblown
不織布, Spunbonded
油圧メディア
液体フィルター媒体
液体用濾過材
燃料フィルター媒体
自動車用フィルター
Market Scope
化学工業
医療、ヘルスケア業界
医薬品業界
水処理および関連製品
濾過および分離技術工業
自動車産業
製鉄、製鋼業
酪農産業
電子、マイクロエレクトロニクス産業
食品、飲料業界