OGT PLASTIK San.ve Tic.Ltd.Şti. Hall 8 / B15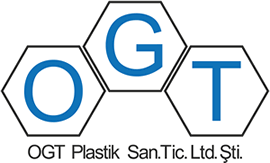 Exhibitor Profile
Wir sind in der Fertigung von Plastick Werkzeuge und CNC ihre Spezialisten
Wir sind ein junges Unternehmen mit erfahrenen Mitarbeitern aus verschiedenen Fachrichtungen. Damit sind wir in der Lage, Ihre Aufgabenstellung auf verschiedene technische Problemstellungen hin zu untersuchen und entsprechende wirtschaftliche Lösungen anzubieten. Diese Webseite soll Ihnen einen Überblick aus unserem Bestätigungsfeld geben. Wenn Sie noch Fragen haben, wir freuen uns auf Ihren Anruf. Vielen Dank für das in uns gesetzte Vertrauen.
We, as OGT Plastik, have been manufacturing plastic, metal filter elements, injection combined cabin filters and air filters.
We are a young company with experienced staff from different disciplines. Thanks to our expert team, we are able to check your needs on various technical issues back and offer appropriate economic solutions. If you need further information, please do not hesitate to contact us.
Products / Markets
Product Index
Abscheider - Öl/Dunst
Abscheider - Öl/Wasser
Filterelemente
Filterröhren, Röhrenfilter
Filterröhrenendkappen
Kabinenfilter
Kohlefilter
Ölfilter
Market Scope
Filtrations- und Separationsindustrie
Kunststoffverarbeitende Industrie
Product Index
Cabin Air Filters
Carbon Filters
Filter Elements
Filter Tube End Caps
Filter Tubes
Oil Filters
Separators - Oil/Mist
Separators - Oil/Water
Market Scope
Filtration and Separation Industry
Plastic Industry
Product Index
分离器 油/水
分离器 - 油/雾
汽车空调过滤器
活性碳过滤器
滤油器
滤管
滤管端盖
滤芯
Product Index
فلاتر المقصورات والحُجرات
فلاتر انبوبية
فلاتر انبوبية مفتوحة النهايات
فلاتر زيوت
فلاتر كربونية
فواصل الزيت والرذاذ
فواصل الزيت والماء
قطع فلاتر
Market Scope
صناعات الفلترة وفصل المواد
صناعة البلاستيك
Product Index
Bouchons d'extrémité de tubes de filtres
Eléments de filtre
Filtres à air de cabines
Filtres à carbone
Filtres à huile
Séparateurs – huile/buées
Séparateurs – huile/eau
Tubes de filtres
Market Scope
Industrie de filtration et de séparation
Industrie des matières synthétiques
Product Index
Elementi filtranti
Filtri aria abitacolo
Filtri carbone
Filtri olio
Separatori - olio/acqua
Separatori - olio/nebbia
Tappi terminali tubi filtro
Tubi filtri
Market Scope
Settore filtrazione e separazione
Settore plastica
Product Index
Elementy filtra
Filtry oleju
Filtry węglowe
Kabinowe filtry powietrza
Rury filtracyjne
Separatory - Olej/mgła
Separatory - Olej/woda
Zaślepki do rur filtracyjnych
Market Scope
Filtrowanie i separacja
Przemysł tworzyw sztucznych
Product Index
Elementos filtrantes
Filtros de ar para cabines
Filtros de carvão
Filtros de óleo
Separadores - óleo/vapores
Separadores - óleo/água
Tampas para extremidades de tubos de filtros
Tubos de filtros
Market Scope
Indústria de filtragem e separação
Indústria dos plásticos
Product Index
Масляные фильтры
Сепараторы – масло / вода
Сепараторы – масло / туман
Торцевые крышки трубного фильтра
Трубные фильтры
Угольные фильтры
Фильтрующие элементы
Фильтры воздуха в кабине
Market Scope
Отрасль фильтрации и сепарирования
Производство пластмасс
Product Index
Caperuzas de tubos de filtros
Elementos de filtro
Filtros de aceite
Filtros de aire de cabina
Filtros de carbón
Separadores - aceite/agua
Separadores - aceite/neblina
Tubos de filtros
Market Scope
Industria de la filtración y la separación
Industria de los plásticos
Product Index
Filtre Boruları
Filtre Borusu Uç Kapakları
Filtre Elemanları
Kabin Hava Filtreleri
Karbon Filtreler
Separatörler - Yağ/Buğu
Separatörler - Yağ/Su
Yağ Filtreleri
Market Scope
Filtrasyon ve Ayırma Endüstrisi
Plastik Endüstrisi
Product Index
분리기 - 오일/물
분리기 - 오일/미스트
오일 필터
캐빈 에어 필터
탄소 필터
필터 엘리먼트
필터 튜브
필터 튜브 엔드 캡
Product Index
オイルフィルター
キャビン用エアフィルター
フィルターエレメント
フィルターチューブ
フィルターチューブ・エンドキャップ
分離機 - オイル・ミスト
分離機 - 油・水
活性炭フィルター